​Manufacturing Execution Systems (MES) is a specialist class of production-oriented software used in manufacturing to track, control and monitor manufacturing operations, in which raw materials are transformed into semi-finished and/or finished goods.
Manufacturing Execution Systems are powerful software systems used to improve capacity, quality, delivery, and visibility.
Proper implementation of a Manufacturing Execution System ups your team's efficiency by providing the right information at the right time to the right people on how to optimize current conditions to improve production output. Not only is a manufacturing execution system key to executing production efficiently, but it is also considered an essential building block of smart manufacturing and digital transformation.
The term MES was first defined by the Manufacturing Enterprise Solutions Association (MESA) in 1992 as follows:
"A Manufacturing Execution System (MES) is a dynamic information system that drives effective execution of manufacturing operations. Using current and accurate data, MES guides, triggers, and reports on plant activities as events occur. The MES set of functions manages production operations from point of order release into manufacturing to point of product delivery into finished goods. MES provides mission-critical information about production activities to others across the organization and supply chain via bi-directional communication."
At a fundamental level, this definition remains accurate nowadays. However, the concept of MES has rapidly evolved and expanded in the last three decades. Starting with an operations-centric approach, the MES concept now includes enterprise-level and strategic business components.
Choose an efficient solution
There are now hundreds of MES products available. More manufacturers are seeking end-to-end visibility of their operations in order to understand how decisions made on the shop floor impact financial performance. The most cost-effective way to achieve this is when manufacturing and financial reporting applications, such as manufacturing execution system (MES) and enterprise resource planning (ERP) software share the same database. By eliminating the gaps between systems operating independently, companies gain the real-time visibility and control needed to get the most value out of every minute of manufacturing and make data-driven decisions about how to improve business performance.
Many MES products can integrate upwards to the ERP via web services, typically exchanging XML-based data packages. Down to the floor level automation, virtually all major PLC brands are supported. Each solution has its advantages and disadvantages. It's important to choose one that will work well with your business needs.
Find a solution with a quick ROI
Selecting the right MES solution for your manufacturing plant gives you the data and insights needed to excel and stand tall in the markets you compete in daily. One of the first things you should consider when choosing an MES is finding a solution with a quick ROI: Implementation should be quick, including lean processes and short deployment – In order to see results FAST.
Consider gradual implementation
Each production has its own specifics and goals to which we must adapt the MES and not the other way around, because of the potentially limited capacity of the system. This also means that different functionalities can have different priorities. That is why the possibility of a gradual introduction of modules is important, both from functional and line/plant standpoints.
When selecting an MES, there are several key functionalities that you should look for: collaboration; analytics, paperless quality check sheets, integrated continuous improvement project management, labor planning, and tracking; visibility from batching all the way through to the final product, and the ability to integrate with your ERP system. Whatever MES solution you select should be able to evolve to meet your needs, both now and in the future.
Include Reporting and Analytics
The core functions of an MES solution could include:
real-time, accurate information needed during the manufacturing process;
complete shop floor data in one database;
rapid, accurate communication between stakeholders;
archival of production information and creation of an accurate, complete as-built record;
real-time analysis of current production.
Not a traditional part of MES, the insights gained from reporting, analytics, and BI (ie. Collecting, processing and translating all the data acquired) are crucial when making the right decisions to scale and grow your business. Look for an MES vendor who has analytics and BI applications that can scale for massive amounts of data. Forward-thinking MES vendors are providing support and advanced machine learning algorithms to gain greater insights from massive datasets.
Ready to gain accurate, real-time visibility into your production and processes? Our Manufacturing Execution System provides you with real-time production management for complete operational control. Together with our solution consultants, discover which modules will help you most reach operational excelency -without breaking the bank.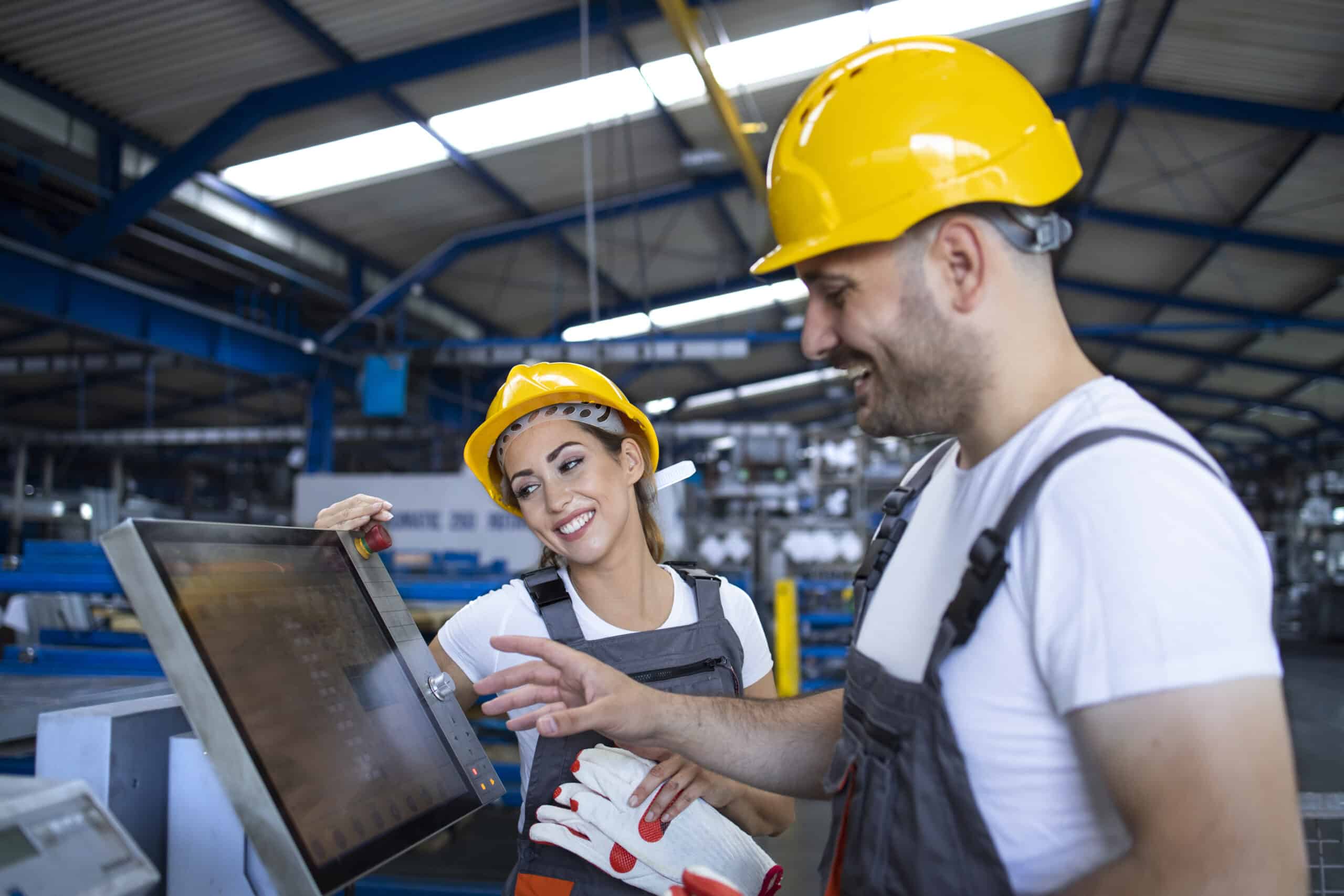 We found in NC Vision a flexible partner, with a high level of experience… In only six weeks the system was running, and all requested modifications were provided in the specified time. Now we are able to deliver in time and the right amounts of the raw materials to the assembly lines.