Your Unique MES Solution to
Get Real-Time Insights
Achieve Operational Excellence
Reduce Costs
Ensure Traceability
Simplify production planning and visualize what's going on the shopfloor – anywhere, anytime, creating your unique digital twin.
Streamline your production by reducing downtime, rework, and scrap while ensuring full end-to-end traceability and compliance with laws and customer requirements.
Gain Accurate Real-Time Visibility into Your Production
Easily visualize data to streamline production. With NC-Vision, you have a fully functional digital model of the production line, allowing you to monitor its performance and identify downtime, rework and scrap – to optimize your production flows.
Increase Quality & Ensure Traceability
Get timely alerts and notifications and respond faster to potential quality issues – or prevent them altogether. Comply with best practices and regulations, linking everything to machines, operators, and orders.
Achieve Operational Excellence & Reduce Costs
Build a strong foundation of quality and efficiency for all your manufacturing processes. Get full visibility into your operations and reduce production costs, scrap, and rework – thanks to NC-Vision's fully-integrated MES solution.
See How NC-Vision Customers
Save Time
Gain Better Insights
Reduce Costs
Increase Efficiency

Yves Pauwels
General Manager, BoxElyte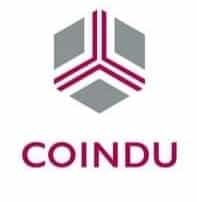 Dan Mereuta
Quality Manager, Coindu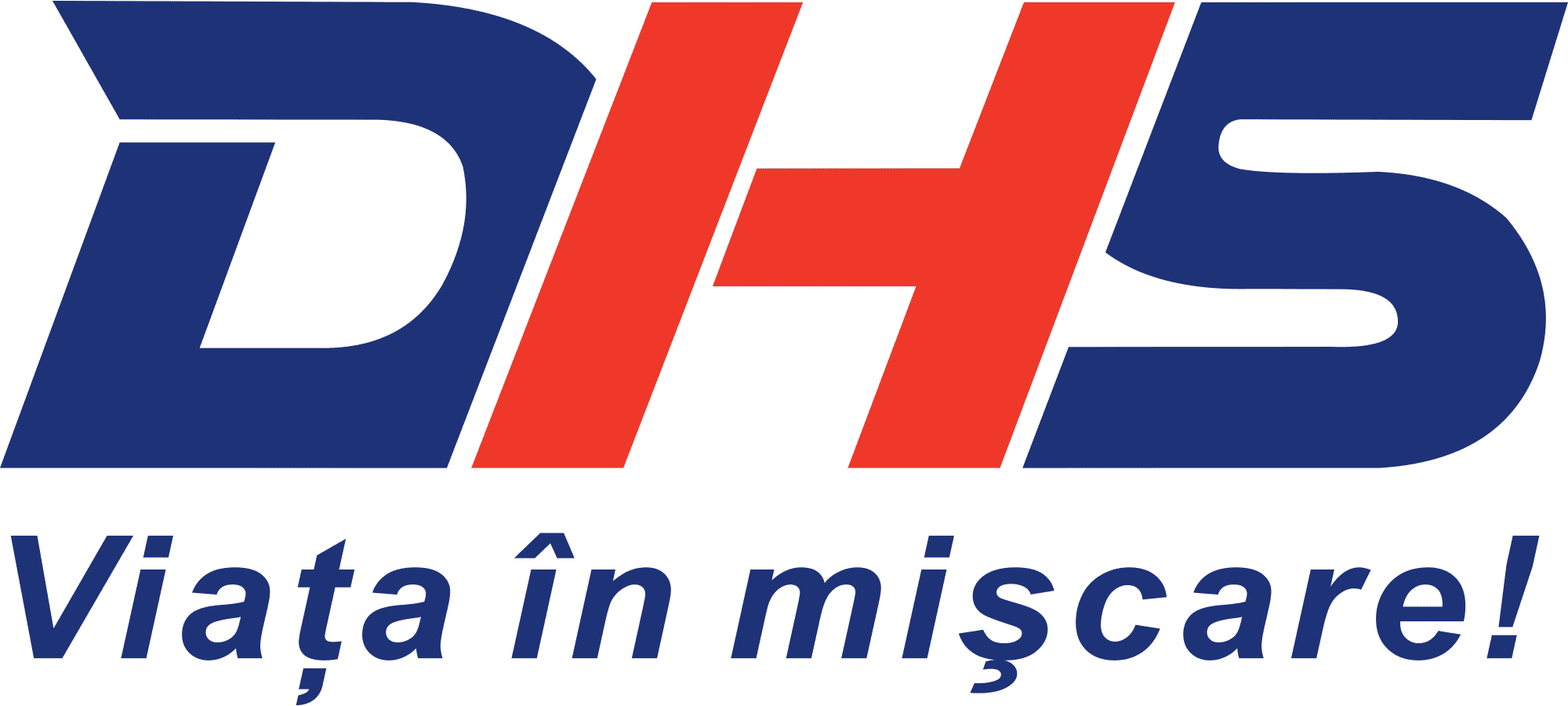 Tianqi Yang
CEO, Eurosport DHS
Smart Manufacturing Thanks to NC-Vision's MES

Ensure smooth daily production knowing everything from current demand to buffer stocks – thanks to accurate reporting.

No more spreadsheets and paper: Reduce busywork and record everything in real-time from the shop floor.

Reduce downtime and avoid production stoppages with early notifications & root cause analysis.

Ensure customer satisfaction and compliance with end-to-end traceability for better reporting and documentation.

Get human errors under control through end-to-end traceability and real-time communication.

Automatically record materials and products to reduce inventory and deliver on time, every time.
Visualize what's going on on the shopfloor with your unique Digital Twin.
Get real-time insights into processes, machines, and resources to support data-driven decisions and increase business efficiency.
Virtual Production Line
Keep everything under control, from the planning of batches on the machines to data specifications for the individual operating elements.
Scrap Management
Record and view your scrap costs in real time. Reduce inefficiencies and optimize your processes, communication and scrap value.
Rework Management
Monitor the materials and labor that go in and out of the rework process. Finally no more waste, without extra complexity and quality risks.
Downtime Management
Real-time overview of stoppages and resolution times. Take the necessary actions in a timely manner in order to resume production.
Packaging
Ensure that you can trace your production lots or individual parts to the right container and provide the correct label for them. Plus, get accurate inventory levels for every station.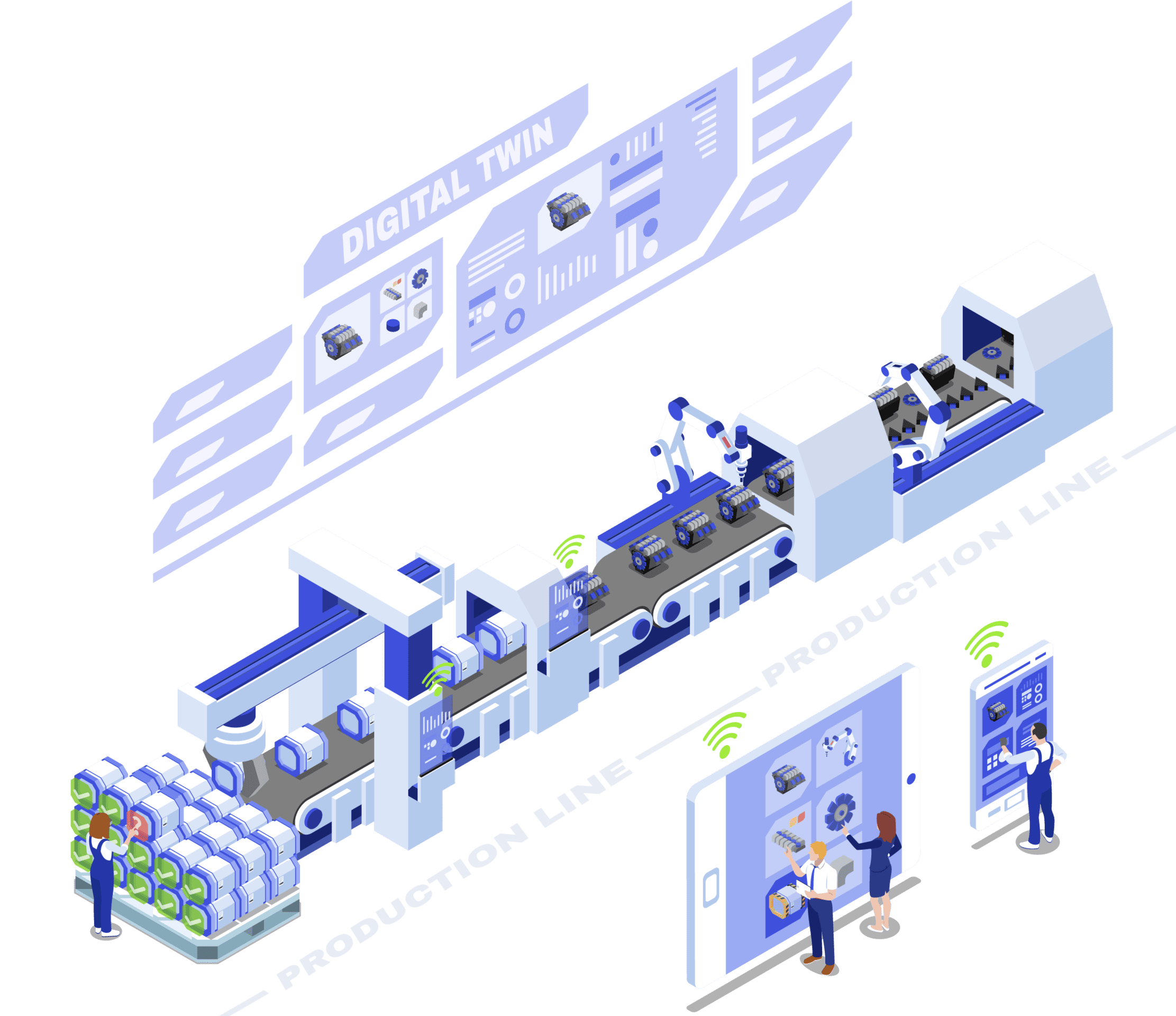 Test-Drive Your Unique MES Solution
In just 30 minutes, we'll mix and match the applications you need, so you can see your individual MES/MOM solution live in action.
MES Planning & Analytics at Work
Unlock the full potential of your production process.
NC-Vision's MES solution provides you with detailed insights into the performance of your production line, so you can make informed decisions quickly and accurately.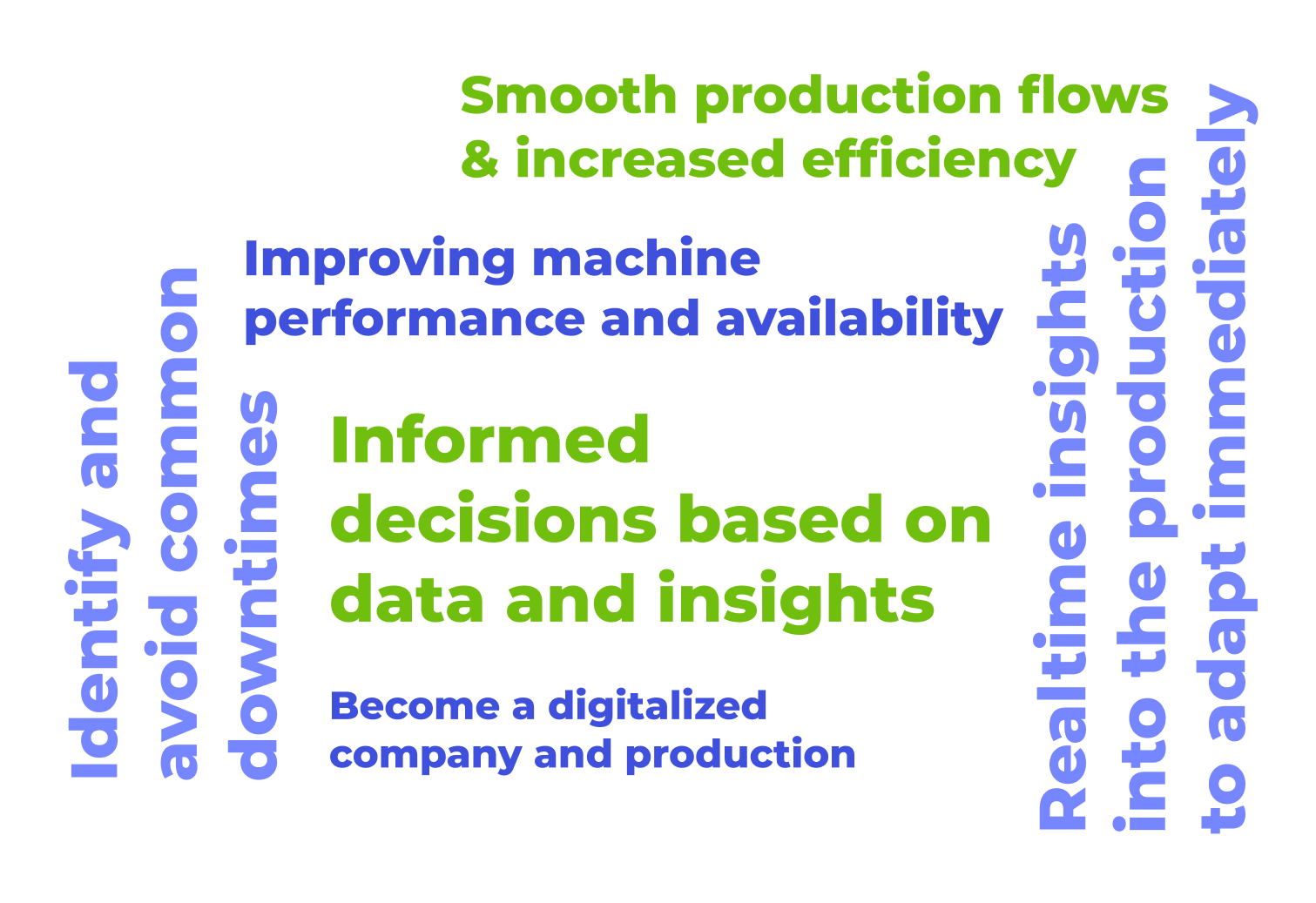 JIT and JIS deliveries are at the core of today's manufacturing operations. In order to achieve them and keep low stocks of finished products, you need a state-of-the-art scheduling system.
NC-Vision's Production Scheduling provides everything to produce the right part at the right time, while factoring in restrictions like running cost of the equipment, number of setup changes, and availability.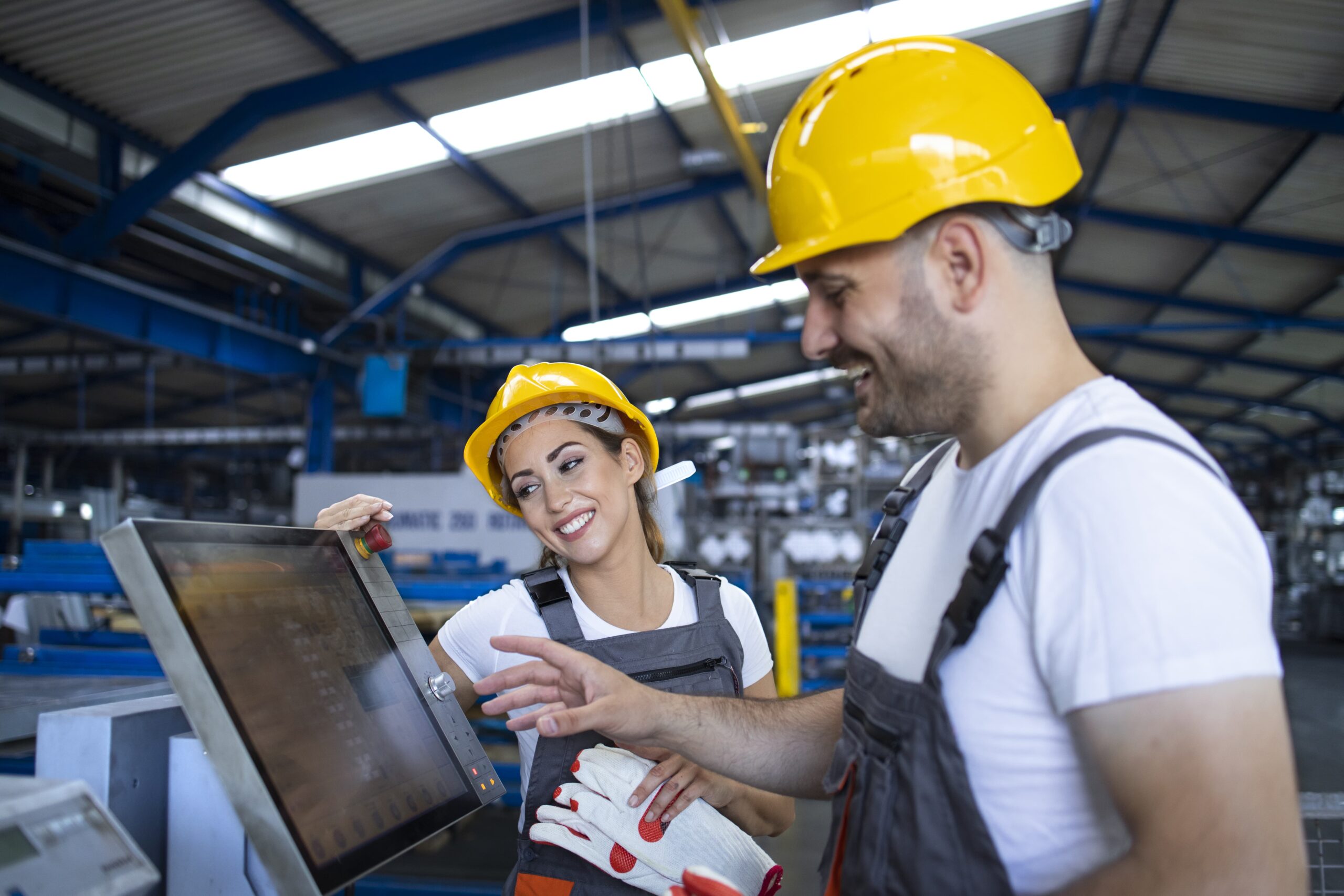 Schedule your maintenance tasks with flexible rules based on number of cycles and recurrence and track that they were performed – thanks to NC-Vision's Preventive Maintenance.
Enable the production of high quality products and reduce production stoppages and downtimes – or avoid them altogether.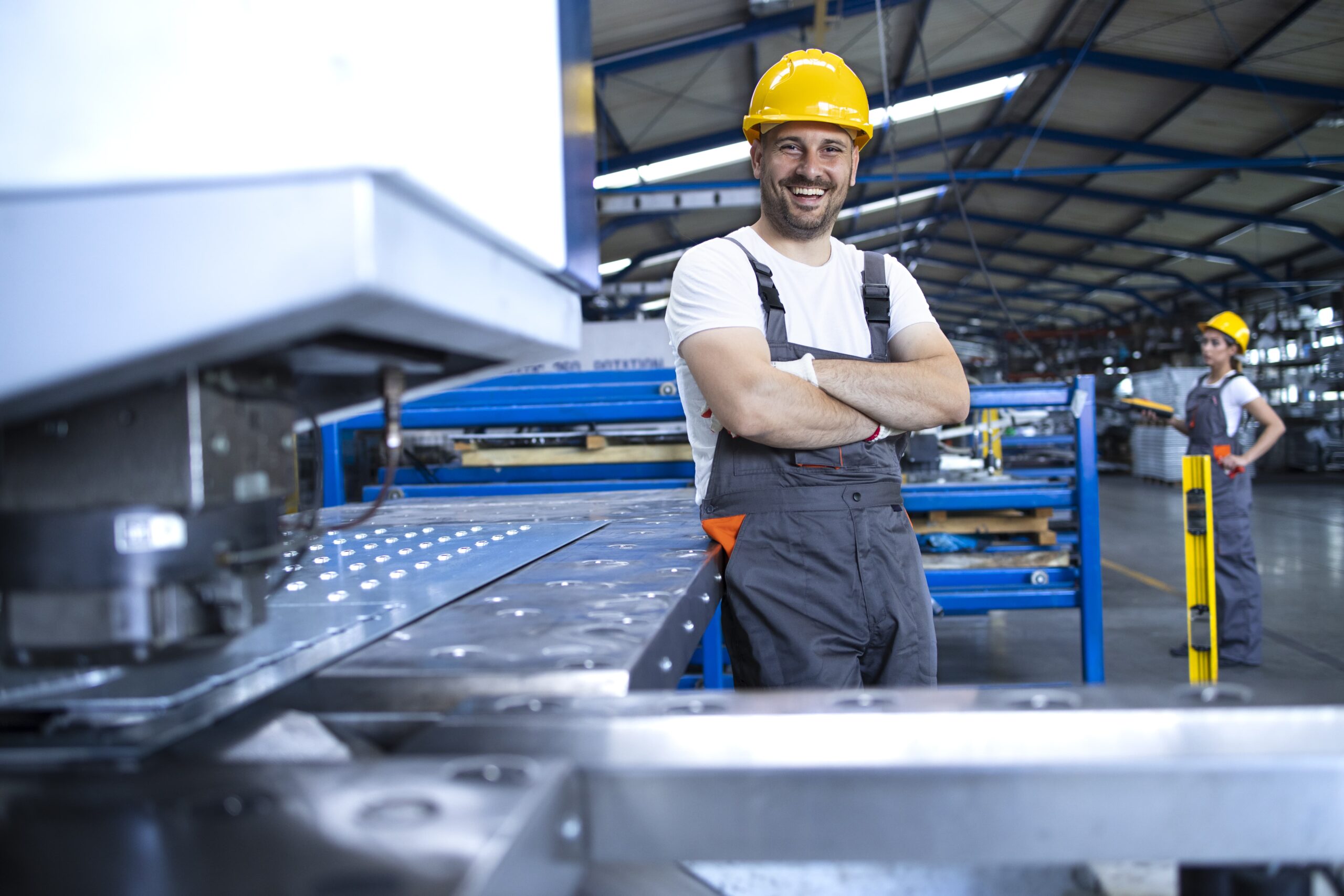 Get instant access to critical information of your products and their journey from start to finish.
With end-to-end traceability, you'll be able to monitor your products throughout the value-chain, ensuring quality and continued compliance with regulatory requirements.
Easily pinpoint any issues, so you can take corrective action quickly and efficiently.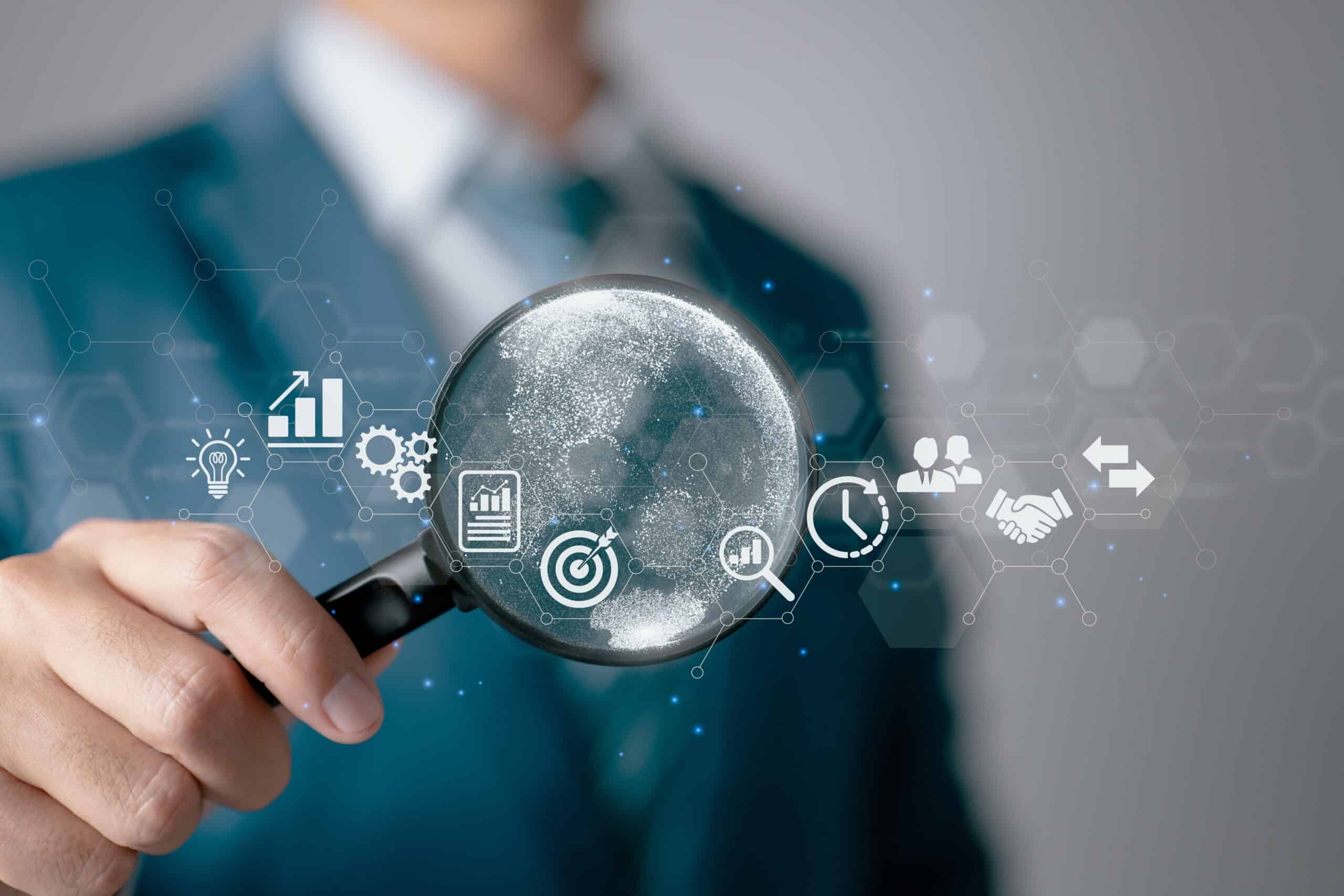 Get the most out of your production line with NC-Vision's data analytics and evaluation:
Identify process bottlenecks, optimize production performance, and reduce operational costs.
Gain insights into your operations and processes, identify areas for improvement, and measure the impact of changes.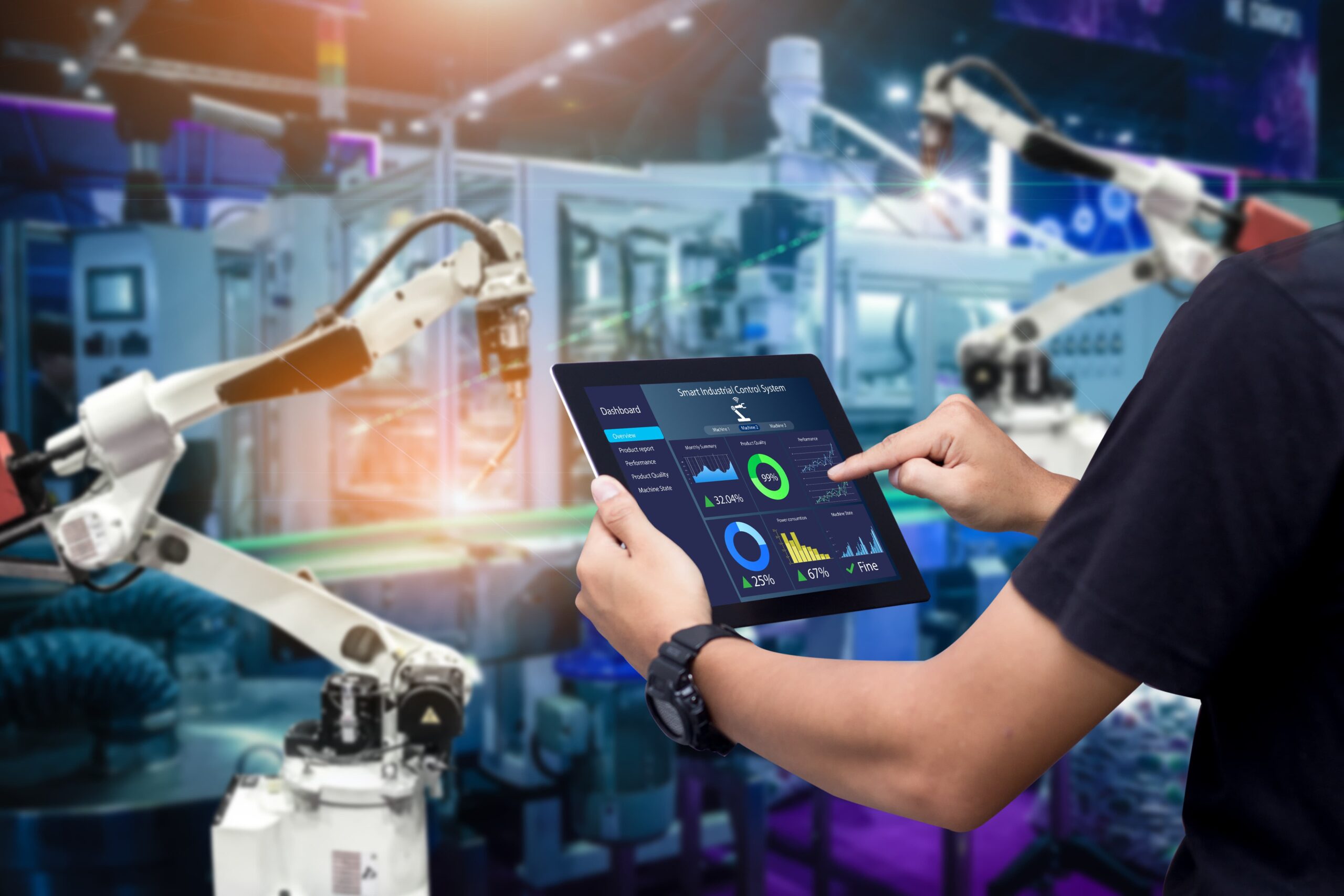 Test-Drive Your Unique MES Solution
In just 30 minutes, we'll mix and match the applications you need, so you can see your individual MES/MOM solution live in action.
NC-Vision – More Than Just MES
Compose your unique manufacturing solution out of more than 50 applications, combining WMS, QMS, and Office Management functionalities.
WMS for Manufacturing
Combine with NC-Vision's complete warehouse management solution with built-in traceability to reduce your inventory levels and picking up times, so production stoppages belong to the past.
Composable Smart Workstations
Become a smart factory by bridging topfloor and shopfloor. Start small with NC-Vision's versatile Smart Workstations and gain real-time visibility and control – ideal for Digital Worker Guidance, PDC, OEE, and more.
QMS for Manufacturing
Make quality more effective and actionable: Drive growth and always be ready for the next audit with full visibility and control of your quality landscape.