The
Software Toolbox

for Production and Traceability
Get a head-start over your competition and make your production ready for your global customers: Based on a revolutionary toolbox approach, mix and match just the modules you need for an affordable solution you can deploy in days instead of months.
Pick solutions or industry templates
Hit the ground running by picking the solution or industry template that best fits your needs: No bloated, over-priced solution – just the very modules you need to move your production forward. Discover and compare>>
Add additional modules you need
The revolutionary software toolbox approach lets you mix and match exactly the modules you need, from supporting your production line to warehouse management, quality or traceability – whatever you or your clients require. Discover all modules>> 
Configure, integrate and adapt with ease
Forget about lengthy and costly customizing: Configure, adapt and compose your modules to your specific needs and processes, without a single line of code, to shape your solution. Do-it-yourself or let our solution consultants be your partner. Discover our N0-Code NC-Builder>>
NO-CODE TOOLBOX FOR ENTERPRISE
World's first software platform to develop custom production & manufacturing applications with 100 % No-Code Technology
Tianqi Yang
CEO, EUROSPORT DHS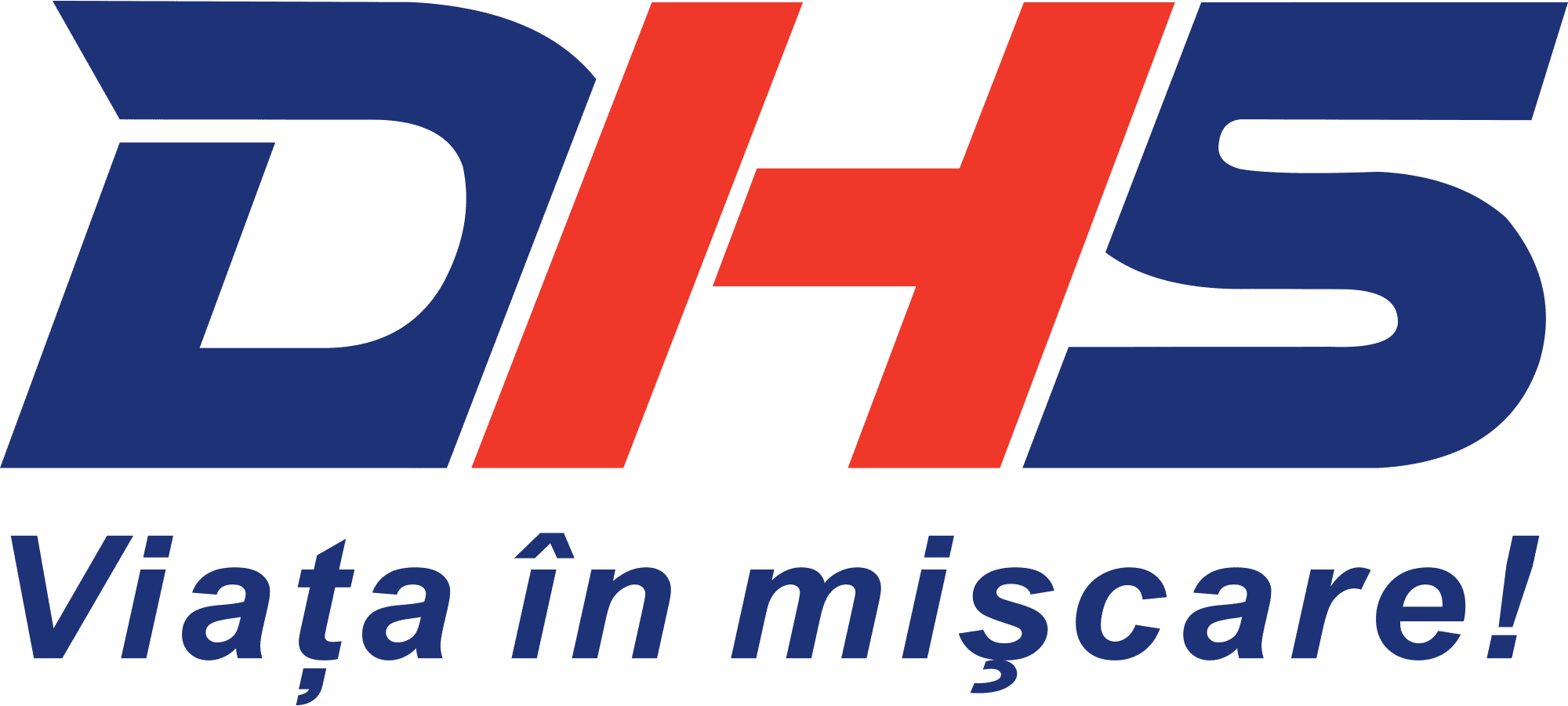 We aimed for a simple and adaptable solution.
We found in NC Vision a flexible partner, with a high level of experience, and a good collaboration led to the implementation of a form according to our needs and expectations. In only six weeks the system was running, and all requested modifications were provided in the specified time. Now we are able to deliver in time and the right amounts of the raw materials to the assembly lines.
Flexible:

Compose Your Specific Production and Traceability Solution

With NC-Vision's revolutionary toolbox and No-Code technology, you create just the solution you need: Mix and match modules covering everything from manufacturing execution to warehouse, quality management and human resources.
Manufacturing execution (MES)
Production scheduling, KANBAN, FIFO, Load balancing, Work orders, Packaging
trace and control
Process monitoring & control, Line Flow, Downtime, Label design, Reporting, Realtime monitoring, KPI, Preventive Maintenance
warehouse management (WMS)
Receiving, Decanting, Warehouse, Shipping, Inventorying
quality management (QMS)
Quality Wall, Change Management, Issue Tracking, Analytics, Rework, Scrap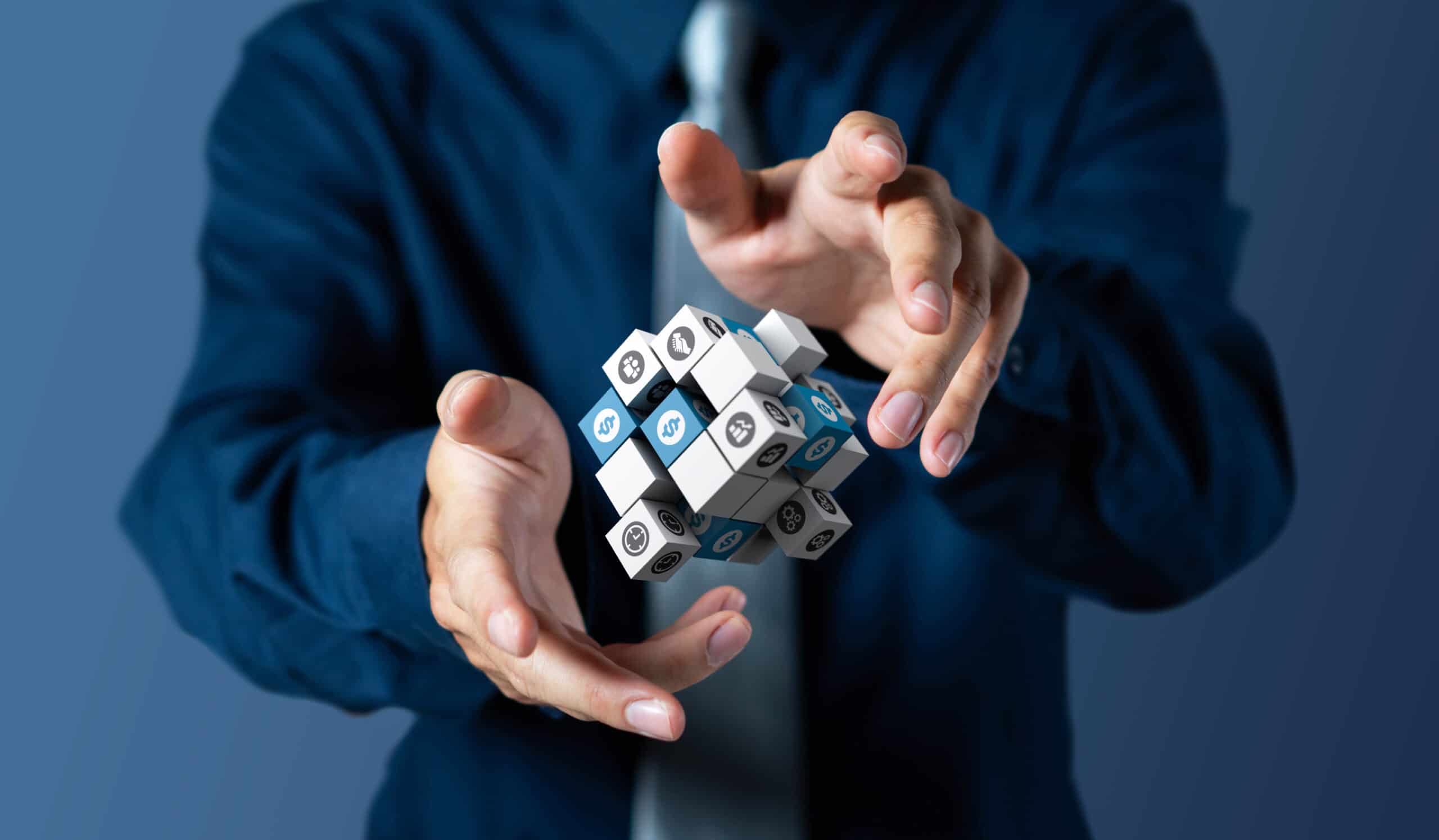 Affordable:

Only Pay What You Need – No Overhead, No Inflated Customizing

Never touch a running system: Your production lines are working, you have some software in place. So instead of swapping out your entire software solution (or doing expensive customizing), just add the NC-Vision modules your really need.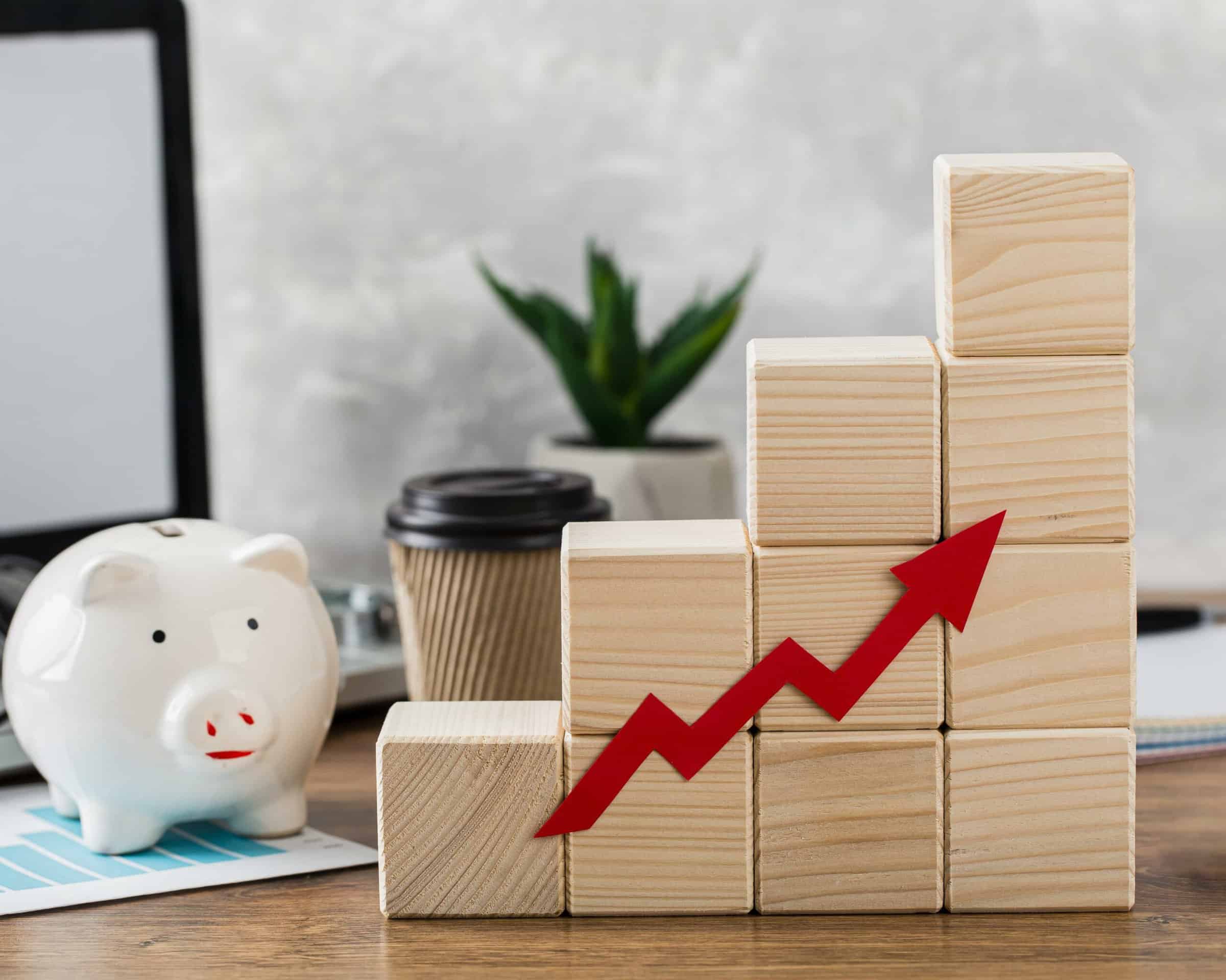 fast USAGE OF YOUR SOLUTION
Start reaping the benefits of your new solution in days and weeks – instead of months, for fast return-on-investment.
EFFICIENT implementation
From requirements engineering to going-live, reduce external and internal costs across the implementation based on th NC-Vision No-Code technology.
licence model that adapts to you
Only pay for the modules you actually need, based on a flexible licence model.
Quick:

Get Up & Running in Days Instead of Months, with Minimal Training & Tweaking

You've optimized your production lines and processes over years. NC-Vision's flexible modules can be adapted to match your processes and requirements with easy configuration and integration – no need for expensive customizing that takes months!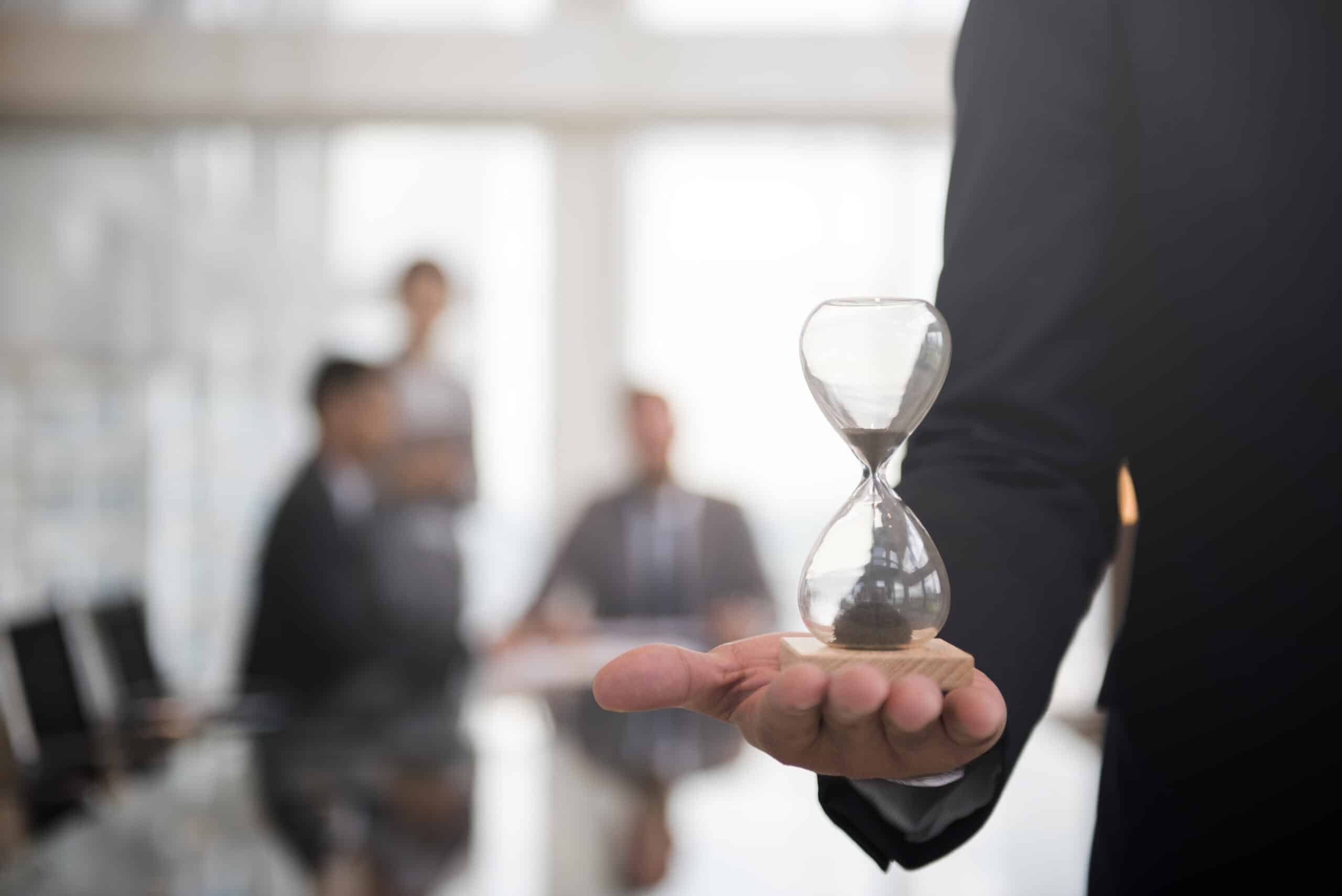 READY-TO-USE SOLUTIONS & MODULES
State-of-the-art function set in each module, with modules working together in a plug-and-play fashion
SIMPLE CONFIGURATION
Setup wizards to define the rules for your organization and specific processes
integrate
Ready-to-use connectors to integrate with your machines, sensors and existing IT environment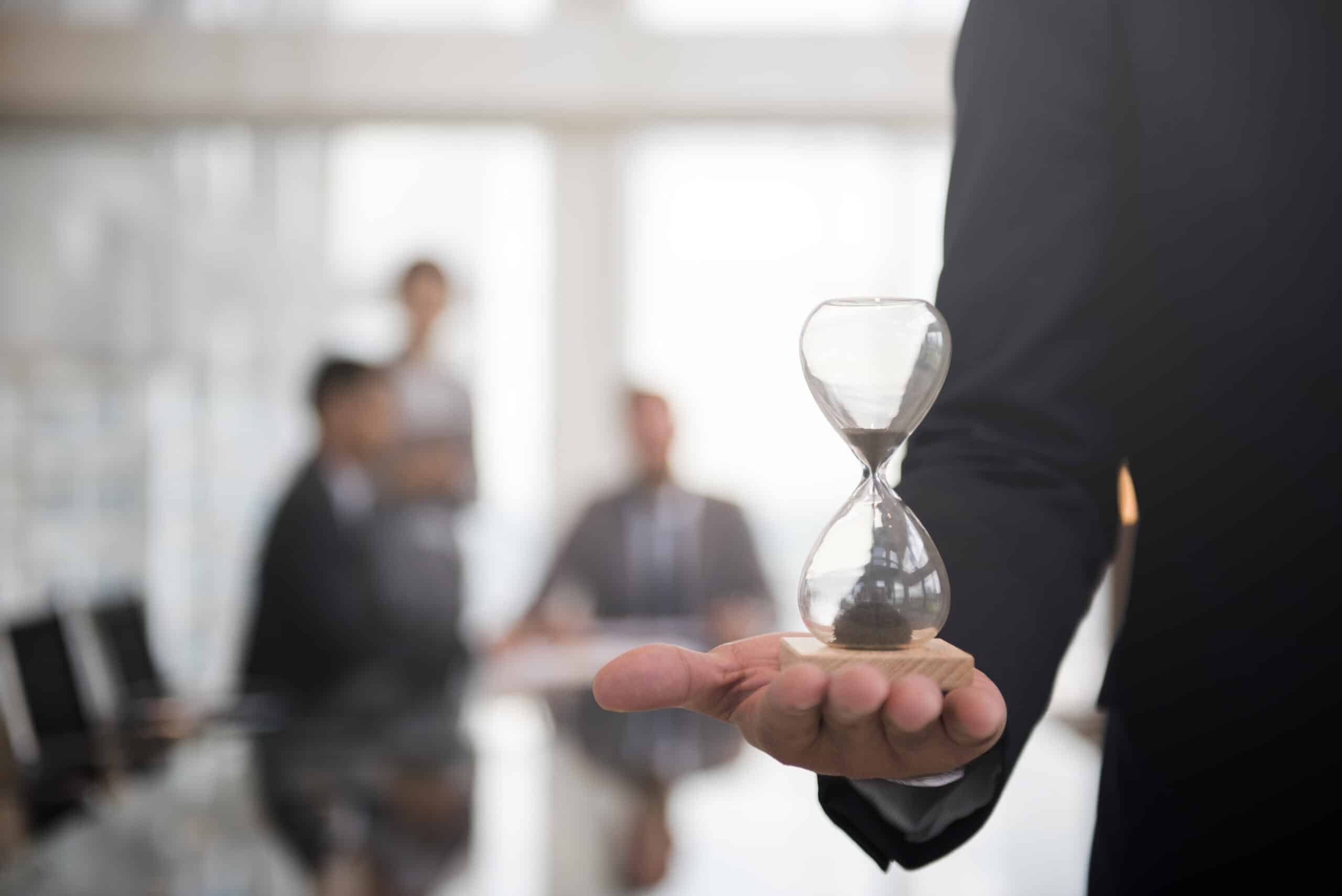 Extendable:

Adapt Specific Processes and Integrate with No-Code Technology

The thing with standard software is: There's always something missing. Not with NC-Vision: The revolutionary NC-Builder lets you add functionality, from simple data fields to complex features, without writing a single line of code.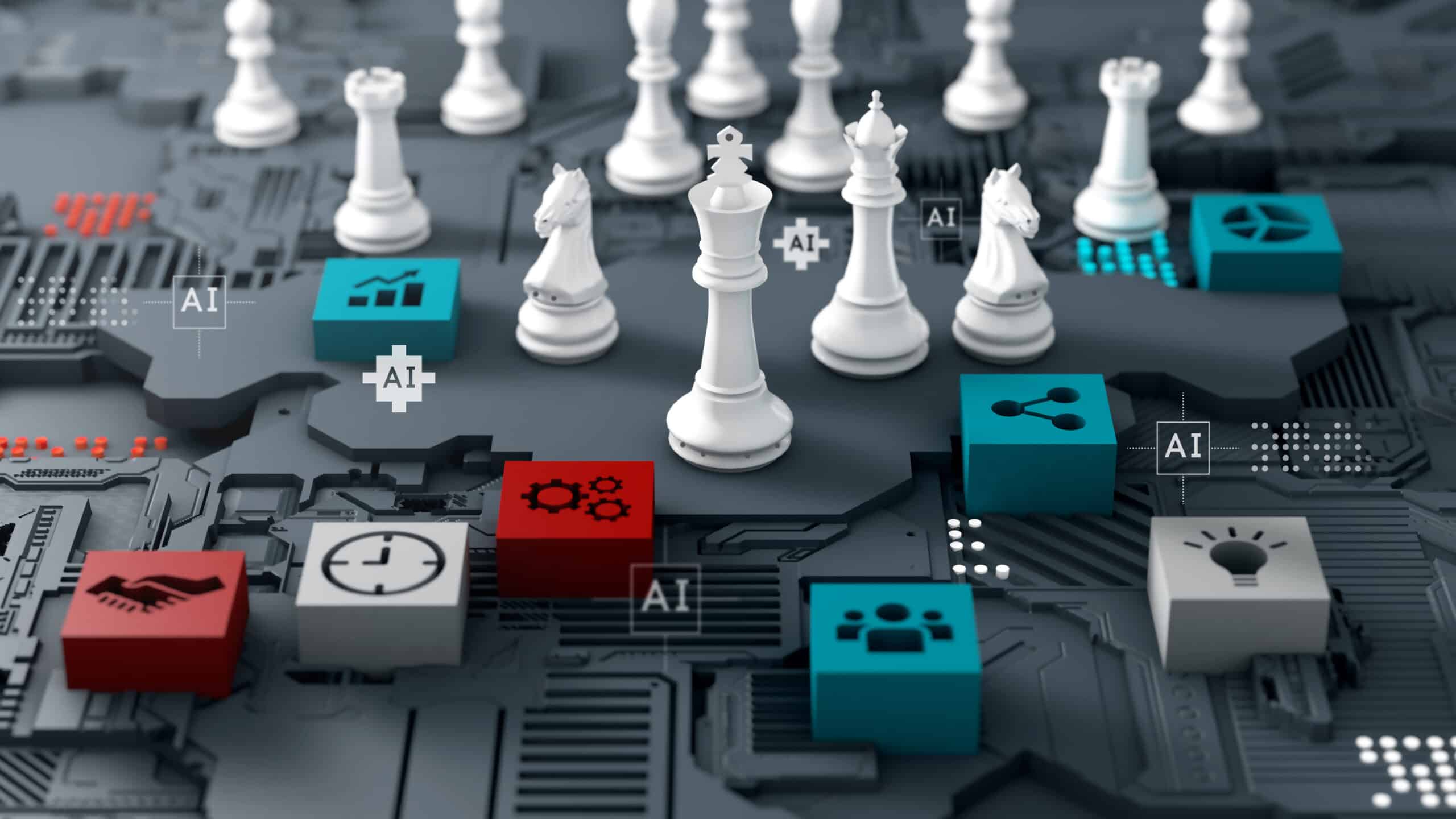 Integrate with existing software
Adhoc integration using industry standards like PLC, REST and NC-Vision's No-Code technology.
Connect machines & sensors (IoT)
Direct machine and sensor integration (RS323, TCP, OPC and MQTT protocols).
add custom features
Add your special features and processes without a single line of source code – based on the integrated No-Code technology.
CONTINUOUS IMPROVEMENT
Improve your solution by adding more modules via plug-and-play and refine processes without any coding.
You're in Good Company:

Clients, Industry & Technology Partners

The NC-Vision toolbox was built with today's technology – no old legacy code that will hold you back or cost a fortune to customize.
Backed by our industry-leading partners, rest assured your invest is safe for many years to come.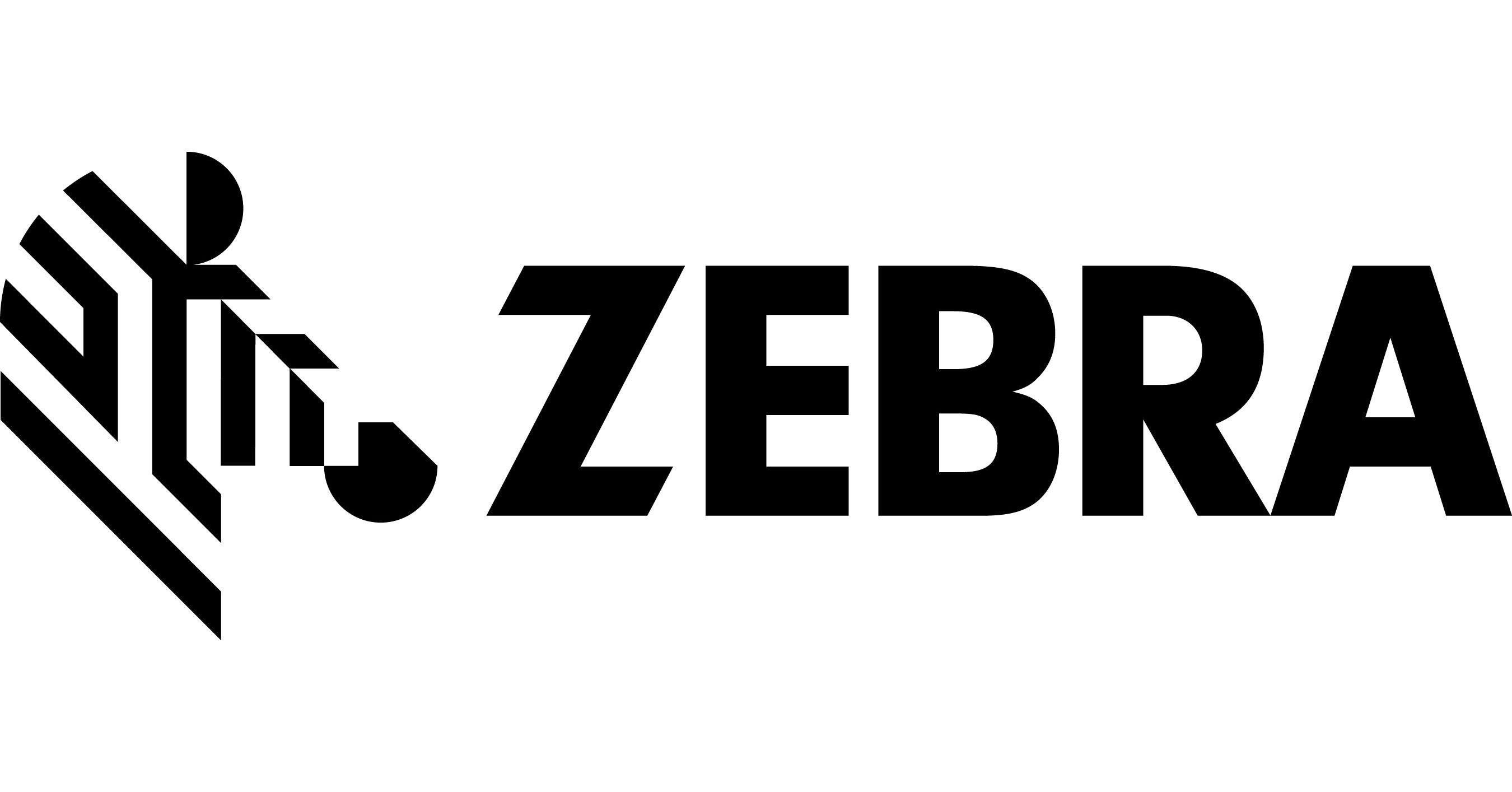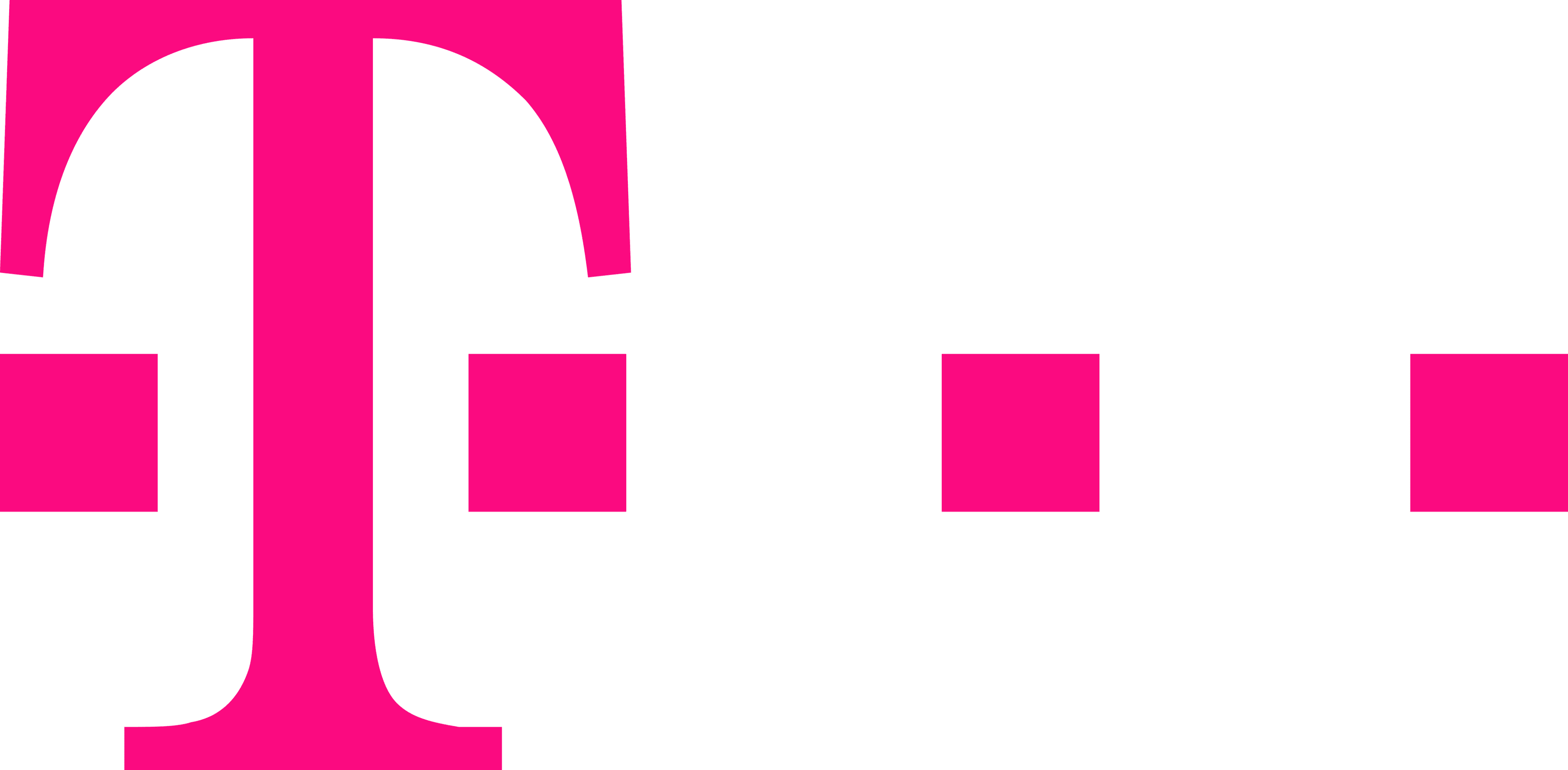 Production & Traceability, in a Lean & Powerful Software Toolbox. Schedule a Free Discovery Session Now!
Together with our solution consultants, discover which modules will help you most, increase your efficiency and quality, or add traceability if required by your important clients - without breaking the bank.
Extendable & flexible:

Add functionality. Mix & Match the Solutions You Need. 

The thing with standard software is: There's always something missing. Not with NC-Vision: The revolutionary NC-Builder lets you add functionality, from simple data fields to complex features, without writing a single line of code. 
Automation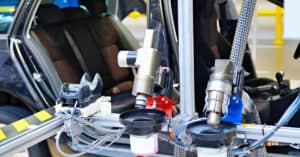 Modular automation solution, covering  Process machine link and Machine Value Acquisition.  Connect to your machines and integrate them as a whole in the assembly process, capture and store all the data for future reference..
Build complex manufacturing solutions 

Reduce operator workload
Reduce cost

Be ahead of your competitors by being an early adopter of fully integrated solutions

Storage of process data
IOT ready
Change Management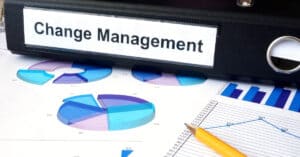 Because we know how important getting a new product out flawlessly is, our modular Change Management solution comes to your help. It enables you to properly manage the change from one product to another or from one revision to another and includes the proper tools to track issues related to their introduction in the production line.
Change History
Error proofing
Improved change management

Schedule the production of pipe cleaners

Track all the issues related to a change

SaaS ready
Data Integration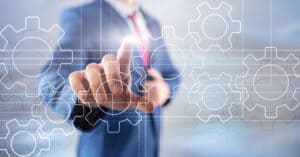 Today's businesses are more connected than ever and the connections happen more and more over electronic channels. Our modular solution allows fast integration of business partners & processes, covering all industries.
Improved customer communication
Error proofing
Order change revision
Increased productivity
Aligned to standards
Cloud Compatible
Data Management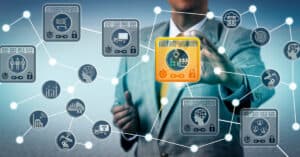 Maintain and organize complex data for your organization and effortlessly enhance your solution by adding new data structures linked to the existing ones.
Organize data
Error proofing your data
Easy to view
Extend your data
Secure storage
SaaS ready
Line Management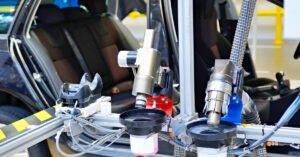 A powerful tool that brings the layer of abstraction that is needed to configure your work stations to cover all manufacturing scenarios and makes your virtual line a mirror of the real one. 
Product traceability
Increased operator efficiency
Reduce inventory
Increased productivity
Part and container identification
Cloud Edge Compatible
Maintenance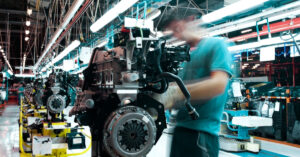 Properly plan the maintenance activities and track the usage of equipment and the consumables that have to be replaced at given time intervals. 
Maintenance record
Resource scheduling
Inventory management
Equipment availability
Prevent breakdowns
SaaS ready
Rework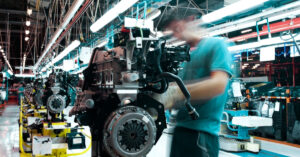 Monitor the materials and labor that go in and out of the rework process. Finally no more waste,  without extra complexity and quality risks.
Monitor which parts go to rework, either as amounts or as single piece

Serial based tracing of reworked parts

Trace lots of materials used during rework and scrapped amounts

Recovery of reusable components in case of disassembling

Transform unneeded parts in parts in demand
Virtual Shopfloor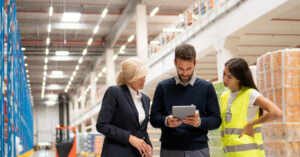 Monitor, manage and control manufacturing shopfloors.  Our powerful solution provides a digital 360° view of all processes, from quote preparation to quality control and shipment.
Digitalization of your entire production operation

Increased efficiency and transparency,
Optimized process reliability and production operations
View of your processes and machines from anywhere
NC-Builder No-Code Technology
NC-Builder is an unique no-code technology created by NC-Vision. NC-Builder makes it possible to create complex enterprise software easily, quickly and with up to 10 times less effort than traditional software development approaches.   
No programming knowledge is required, not even a single line of source code. At the same time NC-Builder lets you create the features and processes you need for your own specific solutions - offering full flexibility.  
With NC-Builder new solutions, modules or custom adaptations and extensions of the NC-Vision products can be realized quickly and easily.  
With just 5 days of training your key user will be able to make adjustments and even create  after weeks of training advanced complex functionalities as needed.  
NC-Builder is fully integrated in all NC-Vision products.
Core System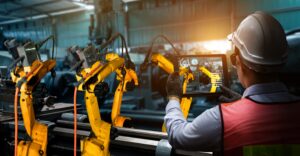 The core system contains a collection of basic, essential functionalities.. Each of our revolutionary toolbox solutions always include the specific functionalities of the solution and modules, as well as the core system.
Security:

Permission management based on user or group of users, SSO, self-hosted, active directory, Google, etc

Scalability and High performance: Centralized,

scalable

architecture  optimized for high performance keeping business data at 1-click distance
Cluster:

Support of distributed cluster environments with the option of an automatic synchronization of the instances.

Centralized architecture:

Automatic, dedicated data replication and centralization

Cloud Edge:

on-site self-hosted server for high performance execution and a synchronized primary cluster server where all data are centralized

Label traceability: Use our label designing and rendering functionality, storing a digitalized version of the printed label to speed up your operations

 

.
Dashboard:

Dashboard  with real-time information on all production KPIs or historical data

Data record history:

Track and store the history of data records that were altered used also for record revising and traceability purposes

Atomic record editing: Option to lock the editing of the record to a single user assuring that 2 users cannot change a data record by editing at the same time and overwriting previous changes
Worktime schedule computation:

Support to perform time operations based on defined worktime time plan where the platform can precisely calculate the ending time of a task by taking in consideration the business working schedule and free days

Mobile Functionality:

Applications are cross platform and responsive, ready to run on mobile devices supporting operating systems like Android, Windows 10, Linux or iOS

Integration and Compatibility with Other Systems:

High number of protocols and interface types available, using external software systems or direct database connection, Rest/SOAP API endpoints, WebSocket/Socket connections, file transfer, email inbox, etc

Comprehensive reporting: D

esign and generate reports in various formats in the platform, no need for other proprietary or external tools

Document templating: Document generation made easy,  content based on dynamic data input, xlsx, docx, pptx, text, HTML supported.
Integrated label designer tool:

High number of formats supported Zebra - ZPL II, Toshiba TEC, Image - PNG, PDF, PostScript PS, etc.

Industrial automation: Support for a large variety of interfaces and protocols commonly used to directly interface with most of the industrial machines, IOT devices or PLC's.
IOT ready: Embedded support for connecting to IOT devices for bidirectional communication ( written and read data )
Embedded real-time user messaging:  Easily

send messages between users or send instant notifications

Seamless integration:

All applications can be embedded in external websites or web applications as iframe content.

GIS standard: St

orage and representation of g

eographical information, combined with maps rendering support
Modular Solutions: Choose the Modules You Need, Add More Later
The revolutionary toolbox approach lets you mix and match exactly the modules you need, from supporting your production line to warehouse management, quality or traceability – whatever you or your clients require. 
Or Pick an
Industry Template

and Hit the Ground running.

Get a head-start with the NC-Vision industry templates: A selection of production and traceability modules, already configured to the standards and processes of your industry. Developed hand-in-hand with our most advanced customers.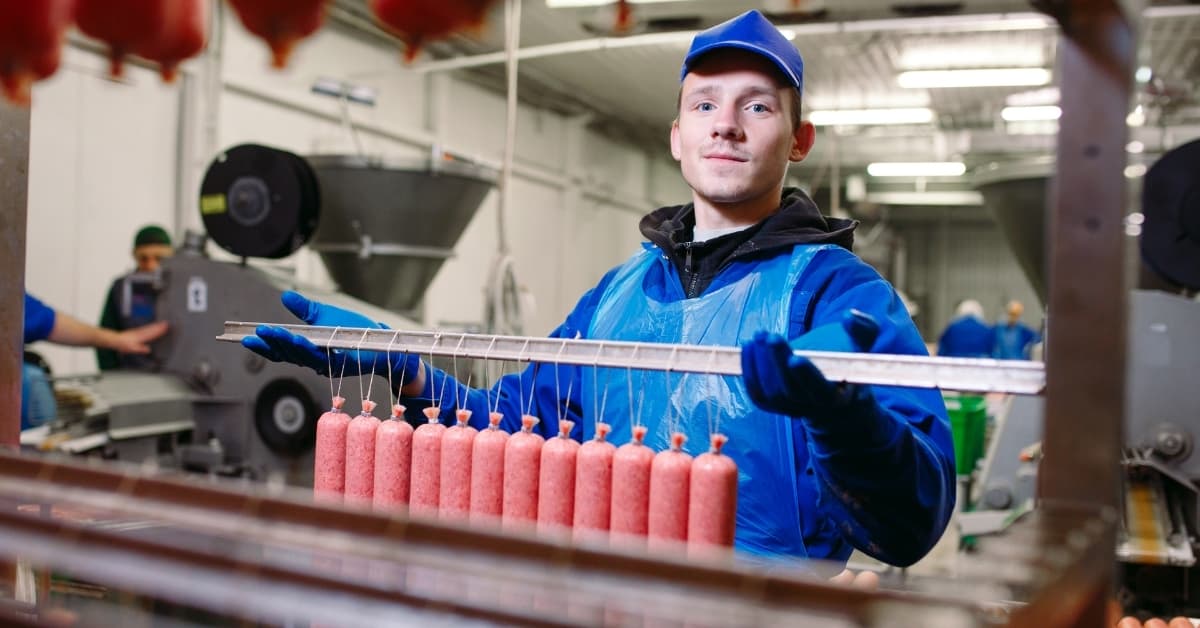 Meat & Food
NC-Vision's MEAT industry solution covers all production processes, from MES toTrack And Trace, WMS and QM. Manage and control your meat plant anywhere, any time with real time dashboards. Optimized for the processes of the meat industry, you can implement NC-Vision in a matter of weeks without interrupting your production lines.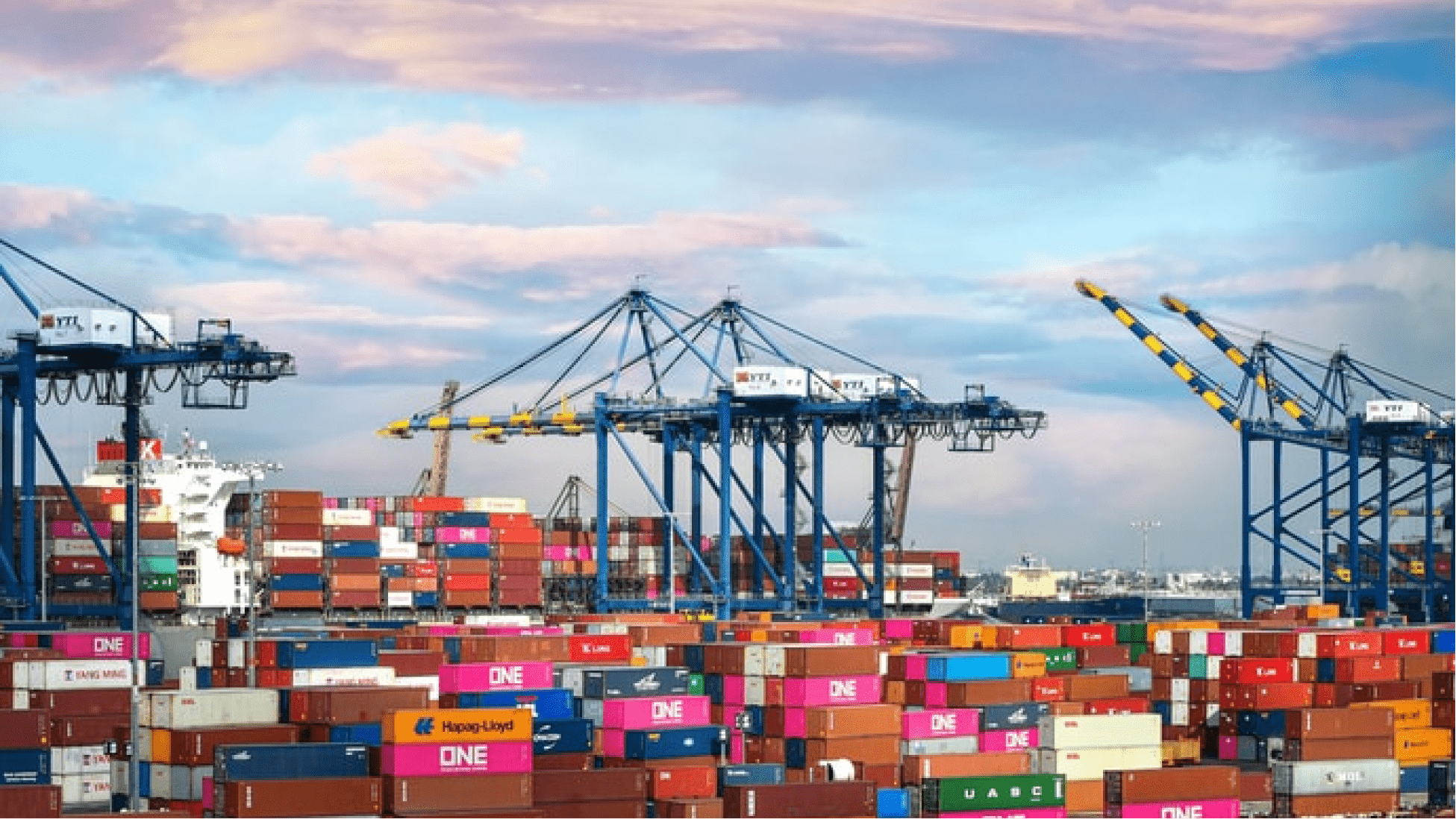 Container Hub Tracking
Improve tracking and accounting of containers in the warehouse with our Container Hub Traceability solution. Collect and share container data in a comprehensive way, from rail and road traffic to the container hub. You can effortlessly  track and manage the entry, storage and exit of containers, all incoming and outgoing data are processed digitally and automatically.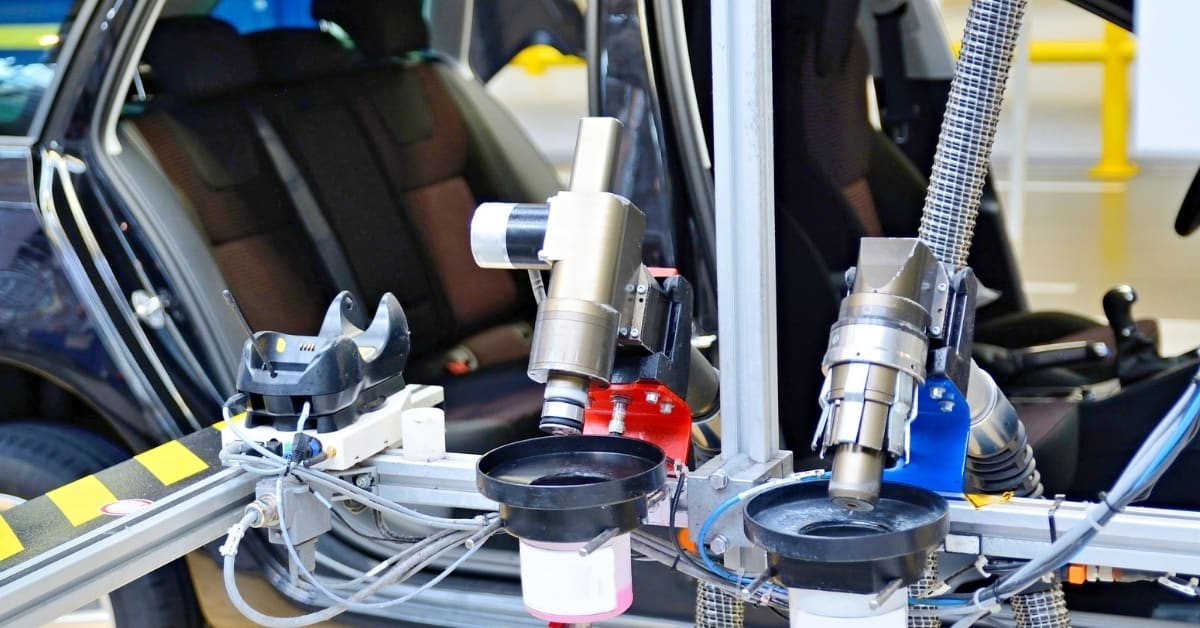 Automotive
Designed to meet the demands and challenges of the automotive industry, NC-Vision's Automotive solution provides an integrated view, fully supporting all MES, Track And Trace, WMS and QM production processes. Helping you drive operational efficiency and minimize rejects and recalls, our standard solution can be quickly implemented and easily customized.
Our Mission:

Empowering Production & Traceability to Increase Your Profit.

Our passion is the development of powerful standard software for production and traceability.

NC-Vision was created as a revolutionary software toolbox for production and traceability, covering each process of a production environment from manufacturing execution, warehouse, track and trace, quality management and much more.

Based on our approach, businesses from all industries mix and match just the modules needed for an affordable solution. 

Our software is based on our unique No-Code Technology, which translates to Efficiency, Quality, Security, Functionality and Flexibility for our customers

Get a head-start over your competition and make your production ready for your global customers – with NC-Vision you can deploy in days instead of months.
Stay Up-To-Date:

News & Blog

Find expert-level knowledge from our solution consultants on how to improve your production and stay up-to-date with new regulations and requirements from global customers. And sometimes, we'll brag about our clients' success stories, too. 
To keep your competitive edge, you have to continue to get smarter on the manufacturing floor. Smart Manufacturing, what does it all mean? Also known as Industry 4.0 or industrial IoT, smart manufacturing enables manufactures to maximize the yield from existing production capabilities and develop the next generation of production capabilities necessary to compete in a digital economy
read more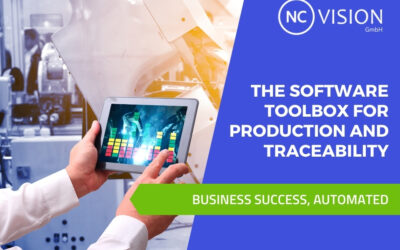 If  you are a manufacturer, a fabricator, a processor, or even a raw materials provider, you either already have or will soon be required to provide product traceability information to your...
read more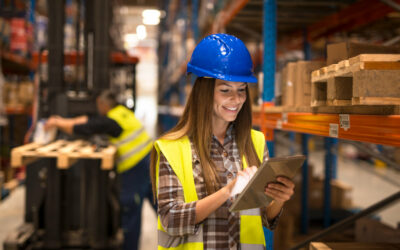 Eurosport DHS, the leading producer and exporter of bicycles and electric bicycles in Southeastern Europe, has chosen to implement NC-Vision's Warehouse Management System Solution to optimize its...
read more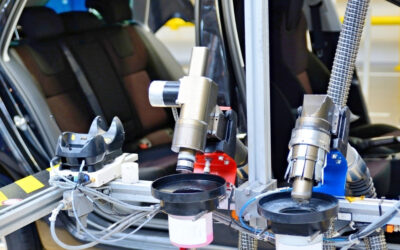 Traceability: What is it and how is it linked to the quality control of production environments? An introduction to this topic provided by the German-Romanian start-up NC Vision. The...
read more
Move Your Production to the Next Level, Without the Cost. Schedule a Free Discovery Session Now!
Together with our solution consultants, discover which modules will help you most, increase your efficiency and quality, or add traceability if required by your important clients – without breaking the bank.