True No-Code Platform for
Enterprise Applications
Smart Manufacturing
Industry 5.0
Future-proof your manufacturing IT with NC-Vision: Seamlessly modernize your monolithic IT systems to meet dynamic business demands.
Our platform delivers unparalleled flexibility and performance akin to traditional programming, yet with a notable reduction in complexity – model all enterprise applications in a purely visual development environment without a single line of code.

Save Application Development Efforts
Experience over 80% reduction in development efforts through true No-Code development and seamless deployment.

Accelerate Time-to-Value
Introduce new features, functionality & fixes within hours or days instead of months, fostering resilience and enabling efficiency increases ASAP.

Overcome IT Resource Shortages
Get the most of your limited IT resources with rapid onboarding, high speed development and minimal maintenance efforts.
Fast Integration into the Existing IT Infrastructure
Optimize exactly where the maximum benefit is gained – and perfectly integrated into your existing IT landscape.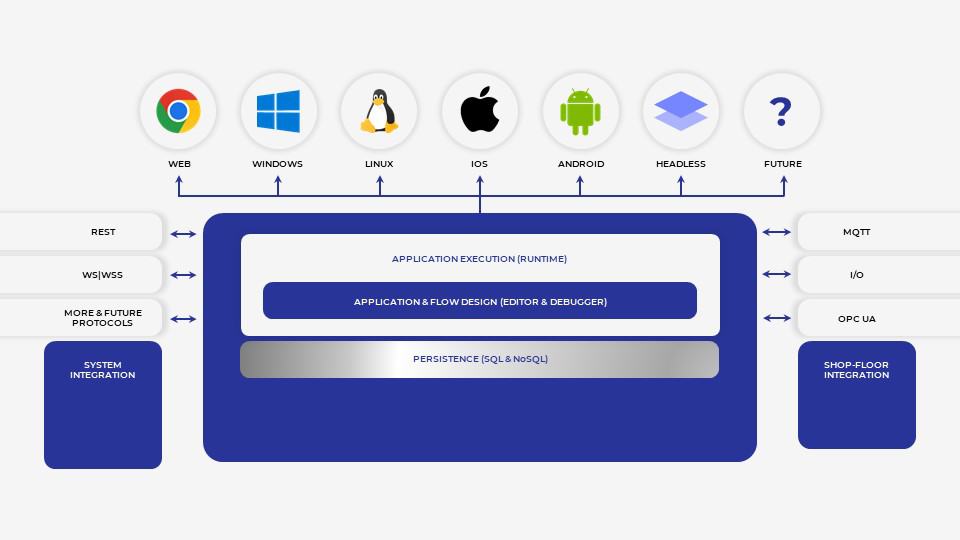 Become a Digital Pioneer – Like Our Clients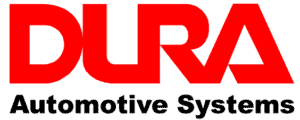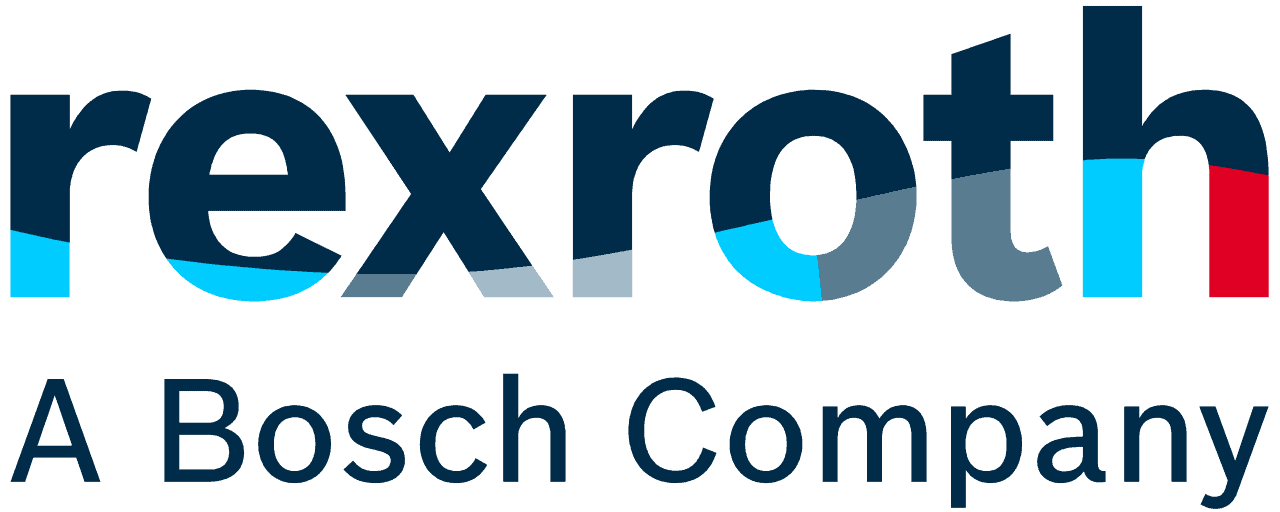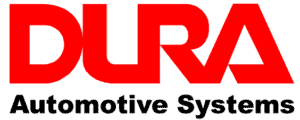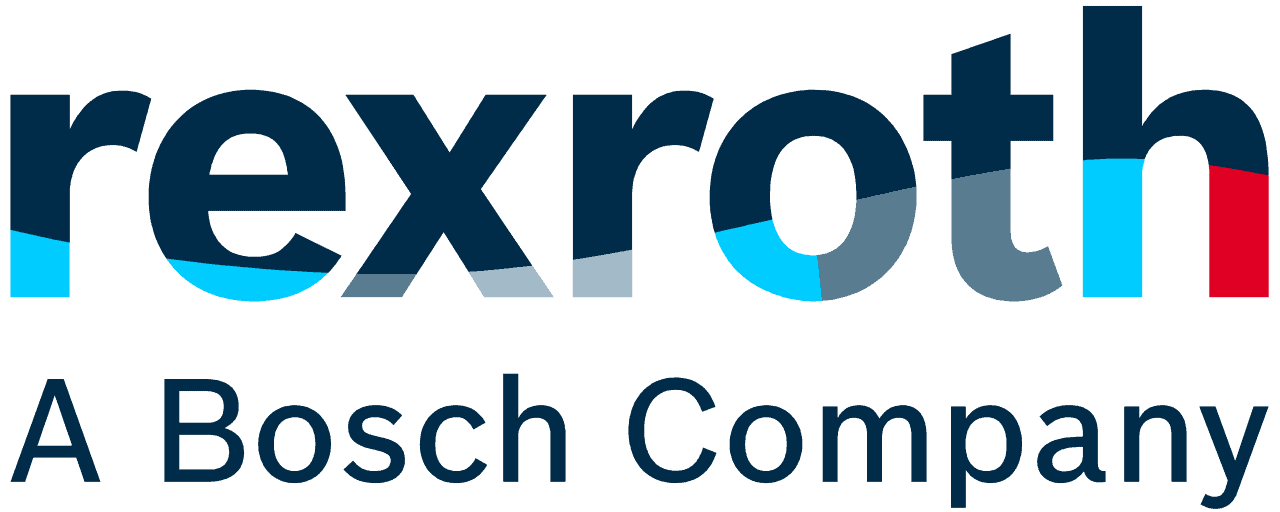 Endless Possibilities for
Manufacturing

Smart Workstations
Composable smart workstations for real-time visibility & control
Become a smart factory by bridging topfloor and shopfloor.
Start fast with NC-Vision's versatile Smart Workstations and gain real-time visibility and control – ideal for Digital Worker Guidance, PDC, OEE & more.
Manufacturing Execution (MES)
Gain accurate real-time visibility into your production & shopfloor
Simplify production planning & visualize what's going on the shopfloor – anywhere, anytime.
Streamline your production by reducing downtime, rework & scrap while ensuring full end-to-end traceability.

Discover All Use Cases
Start small and add features, integrations, and departments along the way
Put the NC-Vision Platform to work:
Start Your No-Code Journey
Tour the Platform
Experience true no-code and see first-hand how to build high-performance, scalable enterprise applications quickly and easily.

Build Tailored Enterprise Applications Faster

Take back control of your enterprise software
Deliver software projects in scope, time, budget and quality – whether it's changes to existing processes or completely new modules. Cut down costs and reduce your dependency on technologies and providers.
Design and build your specific production and traceability solution.
Get Up & Running in Days Instead of Months, with Minimal Training & Tweaking.
Use the right and best future-proofed technologies with manageable effort.
Hire faster by recruiting from a wider talent pool of candidates.
Free your experienced programmers from routine work and add citizen developers.
Scale easily, effortlessly expanding applications, user volume, and usage frequency.

Innovate & stay at the cutting edge of technology
Adapt your IT in light-speed: Deliver new solutions with the right architecture, a smooth technology stack and the perfect tooling – without boring iterations or spending too much time on coding.
Design, build and deploy your solutions in days instead of months.
Build exactly what you want: stop adapting to restrictive, standard software.
Focus on features that support business processes and reduce effort for bug fixing, training, etc.
Integrate quickly with internal and external services.
Accelerate time-to-market while saving costs in development.
Benefit from comprehensive security, access control, and authentication checks inherent in every NC-Vision app, ensuring robust protection.
Experience greater agility, innovation, and competitiveness through NC-Vision's iterative approach

Innovate with ease & bring your ideas to life
Use design, data, and logic builders to get building with no coding. Add automation and build the software you've always wanted. All that in days, instead of months.
Use your front-line knowledge and turn it into innovative & efficient software.
Reduce wait times and launch new applications & features faster – without lengthy specs.
Maintain control over your applications & keep knowledge in-house.
Incorporate feedback from colleagues directly – without waiting for expensive customizing by a third-party vendor.
Create applications with the user-friendly NC-Vision – no prior knowledge required.

Focus on high-value development instead of doing routine work
Build data-driven business applications in no time: NC-Builder's modular and cross-platform architecture makes it easy to implement, maintain and scale – based on a modern technology stack.
Build applications your end-users will love, without working extra hours.
Build a flexible architecture that adapts to changes & deploy with ease.
Design user engagements and workflows in a fully visual UI.
Experience greater agility, innovation, and competitiveness through NC-Vision iterative approach.
Smart Manufacturing Thanks to NC‑VISION

Close the Real-Time Gap
Modernise and replace outdated production IT gradually – get the most important information from the shop floor at the right time in just the right depth

Minimize Maintenance Costs
Maintain applications at a fraction of the cost thanks to reduced developer effort.

One Platform for All Data Sources
Break down data silos and integrate all data into a single, holistic technology platform.

Replace Legacy Applications
Eliminate ongoing fees by replacing outdated software with modern solutions.

Easily Adapt to Change
Respond to market developments in real time – increase your delivery reliability and customer satisfaction with practical processes.

Stop Being Dependent on Your Vendors
Build and maintain extensions yourself, harnessing your domain knowledge and in-house capabilities.
How NC-Vision's True No-Code Platform compares
Types of software projects

Limited to platform scope

Limited to platform scope

Manufacturing suitability
(MOM, IoT, shop floor)

Framework skills necessary


Framework skills necessary


Medium (only with coding)


Low (limited by platform)

5-10 years (senior full stack)

Months (coding still required)

Medium (coding still required)


No dependency
(abstract no-code model)


Tooling & development model


Mix of languages, frameworks, tools


Limited (coding still used)

No full-stack tooling & dev model

Unified no-code, tooling & dev model


No Code Modelling Flexibility

From simple apps to max. enterprise grade complexity

Build Custom Components in No-Code

Build Custom User Interface Components

Fragmented silo apps/complex to integrate /significant traditional coding efforts

Fragmented silo apps/complex to integrate & limited to front-end/edge

100% integrated Composition Platform, frontend/backend/ egde/cloud



Ready-to-Use Data Structure


No, the data structure needs to be developed by the customer

No, the data structure needs to be developed by the customer

Yes, full enterprise-scale, MES data structure
Types of software projects

Limited to platform scope

Limited to platform scope

Framework skills necessary


5-10 years (senior full stack)

Months (coding still required)

Not dependent
(abstract no-code model)

Success Story
Digital Twin of Production to Meet Demands of a Fast-growing Market
NC-Vision has not only significantly simplified our daily processes and improved our efficiency, but it is also accompanied by a paradigm shift towards holistic digitized corporate management.
The tailor-made solution provided by NC-Vision makes it easier than ever to get the right information at the right time and gain better insights into managing costs, operations, and profitability.
Yves Pauwels, General Manager
Discover the True No-Code Platform for
Enterprise Applications
Smart Manufacturing
Industry 5.0
Discover how easy it is to tweak existing modules, add new features, or build entire applications for production and manufacturing – even if you're not a developer.
Our Customers Are Digital Pioneers