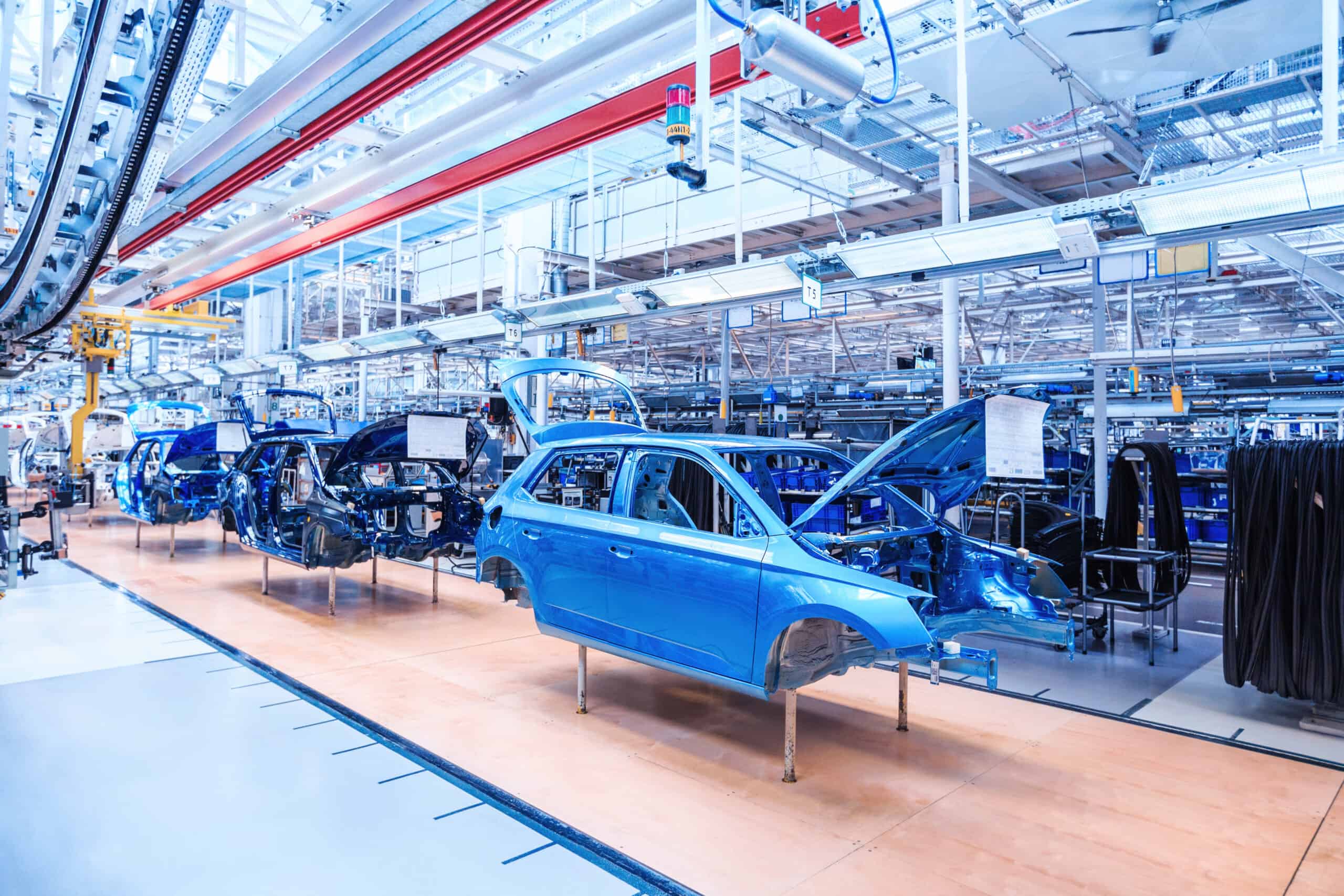 Traceability is fast becoming an important part of the manufacturing process for companies in diverse industries. While some believe it only applies to products that might be subject to recalls, such as food, automobiles or aircraft, traceability should be a part of every manufacturer's processes.
But what exactly does the traceability of products mean and why is it so important for quality management, especially for manufacturing companies?
The aim of a traceability system is to link the physical flow of goods with the flow of information and to ensure complete documentation of all stages of the supply chain and production. All quality-relevant data of all production steps are traceably determined and stored by the traceability system. This allows companies to easily and quickly identify when, where and by whom their products were produced, how and which suppliers were involved, and to which customers the products were delivered. In the event of production failures, the cause of the error can be determined quickly and an efficient recall of all affected batches can be initiated at the customer. Powerful traceability systems automatically link external supplier and customer data as well as internal data sources, e.g. IOT or robot, and logistics processes (goods receipt, inventory, goods issue, production control). This ensures product quality and traceability in the traceability system. For this purpose, the systems prevent errors in production, increase product and process quality as well as efficiency and reduce costs.
 Traceability components
Traceability has two distinct components: tracking and tracing. Tracing creates a history of a product's navigation throughout the entire supply chain. Whether for a single unit or a batch, the tracing history provides information about the product's origin and its movements forward.
On the other hand,  tracking is the ability to pinpoint the destination of a particular product, following its path from the point of manufacturing to the final point of sale or point of consumption. Like tracing, the tracking can follow an individual unit or a batch. Practically, tracing looks backward to a product's origin while tracking looks forward to its destination.
Why is traceability important?
In global competition, manufacturing companies are forced to continually increase their efficiency and productivity, while at the same time reducing costs in order to maintain or optimize profitability. Customer confidence is increasingly becoming the most important currency for all industries. To achieve this, companies must be able to guarantee product quality at all times. Traceability software solutions offer an ideal tool in the quality management of a company. Often, they are even required by customers in the context of audits or, depending on the industry, required by law. In times of increasing globalization, complex production and supply chains with diverse products and various suppliers for customers, are the norm. This creates new challenges in terms of efficient traceability and elimination of mis production. Traceability is therefore increasingly becoming a strategic success factor, especially for Romanian companies, which as far as allied interconnected productions are concerned, they are in competition with other locations.
When the word 'traceability' gets used, the first thing that comes to mind for most is product recalls, and in fact better recall management is one of the key benefits of traceability solutions. Traceability is vital for quick, efficient and less costly product recalls. Having the proper solution in place can ensure defective or unsafe products are quickly located and removed to protect the safety of the end user and also helps prevent avoidable product recalls.
By implementing a well-designed traceability system, organizations can prevent disaster and access other multiple benefits.
Quality control: the high-level control that traceability  offers over the manufacturing process encourages granular quality control,  which proved  invaluable in industries such as automotive, food production and defense.

 Fight against counterfeiting:

With traceability solutions  implemented,  such as direct part marking and barcodes manufacturers are able  to guarantee the authenticity of their product. The visibility offered by traceability protects the end user as well as the brand, making  it more difficult for counterfeits to be produced.
Operational efficiency:  Full traceability systems enable organizations optimize their production processes to boost efficiency and reduce resource wastage.
Customer satisfaction: With robust traceability systems, organizations have g

reater control over the manufacturing process and

are better equipped to adopt improvements that help them present higher-quality products that comprehensively meet customer needs.
Meet compliance mandates:

Regions such as the EU require traceability in certain industries, such as food production. Other industries such as automotive, aerospace and defense also require strict traceability programs.
How can traceability be achieved?
It is clear traceability is no longer optional for manufacturers, not only from a regulation perspective but as a form of brand protection and reassurance for the consumer. To achieve full traceability, ultimately a system is required that tracks every aspect of the supply chain, from the input of raw material right through to the consumer purchasing the product.
NC-Vision supports organizations  with its  revolutionary toolbox for production and traceability. Our NoCode approach lets you mix and match exactly the modules you need, from supporting your production line to warehouse management, quality or traceability – whatever you or your clients require. You can configure and adapt all modules to your specific needs and processes, without a single line of code.