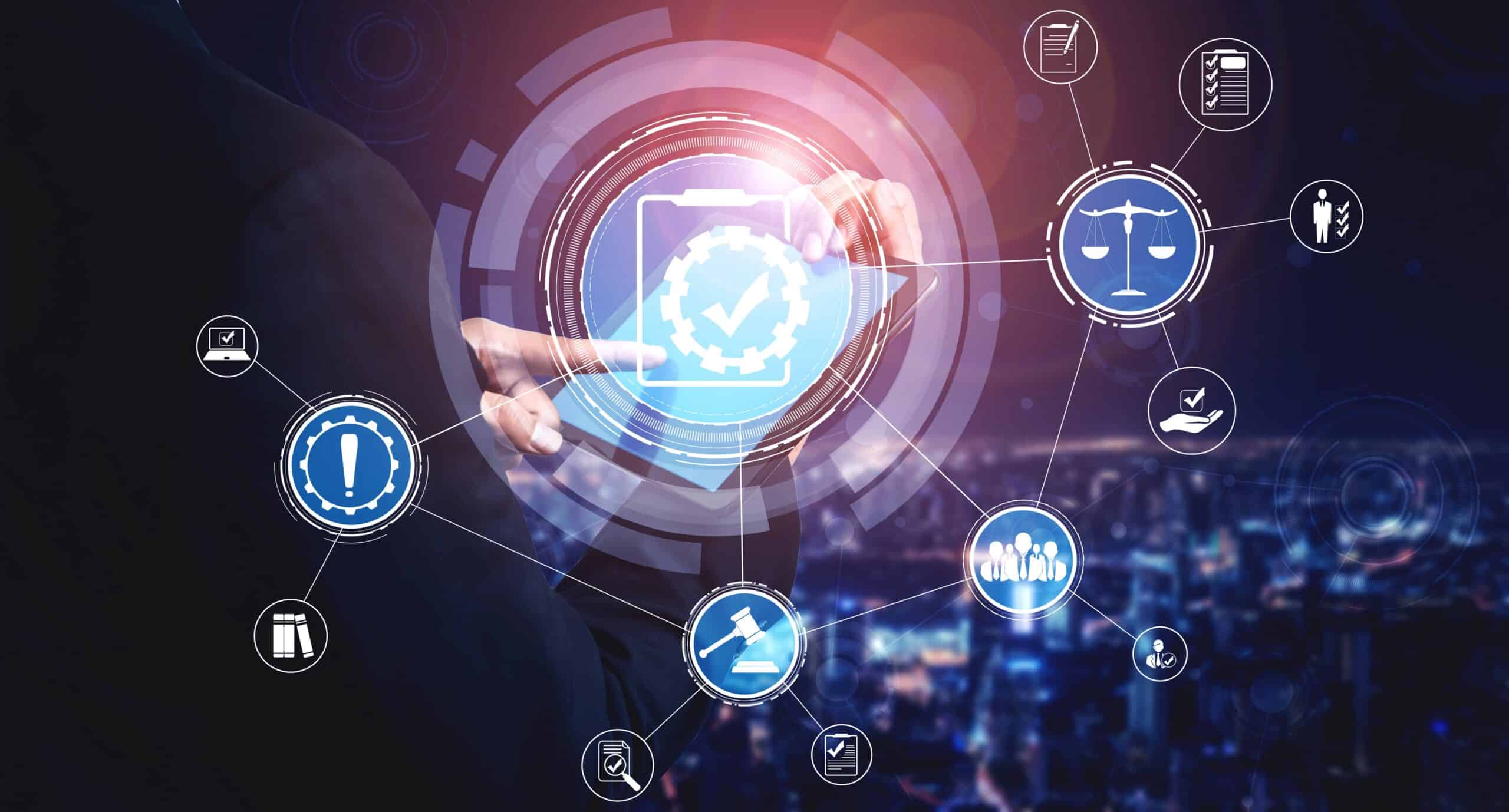 To be able to manufacture qualitative products, a comprehensive quality management system is required that defines and coordinates all organizational measures to improve quality and processes.
This is exactly where CAQ systems come in and support you in the quality assurance of your business processes. Read this blog post to find out what CAQ is, how it can help organizations and why it becomes indispensable for any competitive company in today's environment of digitalization.
What is a CAQ?
The abbreviation CAQ stands for "Computer-Aided Quality Assurance". This means that CAQ is part of the quality management system used throughout your company. Thanks to the digitalization of quality management, CAQ users profit from a constant overview of possible errors and analyses and have a proven gain in information and operational efficiency.
While "computer-aided quality" is sometimes used interchangeably with "quality management system," CAQ software sometimes refers to a subset of QMS functions. Specifically, QMS software includes quality planning or advanced product quality planning (APQP), continuous quality improvement throughout the product lifecycle, and quality assurance or quality control during production; and CAQ software focuses on the last of these.
Why Organizations Need a CAQ
CAQ supports you in maintaining and managing the quality of your business processes. It controls the implementation of all your measures, monitors compliance with your quality targets and provides a continuous stream of information from your quality-relevant processes as a foundation on which to base your decisions. Only if your processes are defect-free will your products also be defect-free.
The central objective is to control all your quality-relevant processes in such a way as to reliably avoid defects and achieve this as efficiently as possible. To accomplish this, CAQ supports the entire value chain, from the product development phase to the production process, including all the additional business processes that serve to maintain quality levels. In addition to preventing defects reliably, the greatest advantage of CAQ from quality management and assurance perspective is the demonstrable increase in efficiency and the amount of information available.
In most cases, CAQ is divided into individual functional areas, so-called "modules", which support different quality processes. All these modules are networked to form a closed feedback control system. In this feedback control system, quality-relevant data are continuously exchanged and used to improve the processes. Workflows can be automated to accelerate them. Analyses and reports are available at the touch of a button – without your first having to put a great deal of effort into compiling them.
Features to look out for when choosing your CAQ provider
CAQ software is only helpful and useful for your quality management if it is tailored to the needs of your company. It must fulfill certain criteria which you should define in advance. This means deciding on the scope of the software, i.e. the required functionality, as well as the installation details, which may include, for example, the languages supported and whether the system has to be integrated with current systems. Compare different systems and find the software that fulfills your needs and can really support you in quality assurance in the long run.
If you are currently looking for CAQ software and in the process of comparing providers, you should consider the following points:
Is the system of a modular design so that you are flexible when putting it together and can add to it later on?
Does the CAQ system work in a process-oriented way so that it can be integrated into your value chain?
Can the software be easily integrated with other existing software solutions?
Does the CAQ solution allow for the standards relevant to your particular industry?
How future-proof is the CAQ software – and how safe would your investment be?
To what extent are future topics, such as mobile usage, browser capability, software security, cloud capability and networking, taken into account?
Take a look at our modular CAQ solution that adapts to your future needs and grows with you. Select only the modules you require and design an affordable quality management solution you can deploy in days instead of months. No worries, you can easily extend it and adapt it later to whatever the future may bring.
NC-Vision supports organizations with its revolutionary toolbox for production and traceability. Our NoCode approach lets you mix and match exactly the modules you need, from supporting your production line to warehouse management, quality or traceability – whatever you or your clients require. You can configure and adapt all modules to your specific needs and processes, without a single line of code.