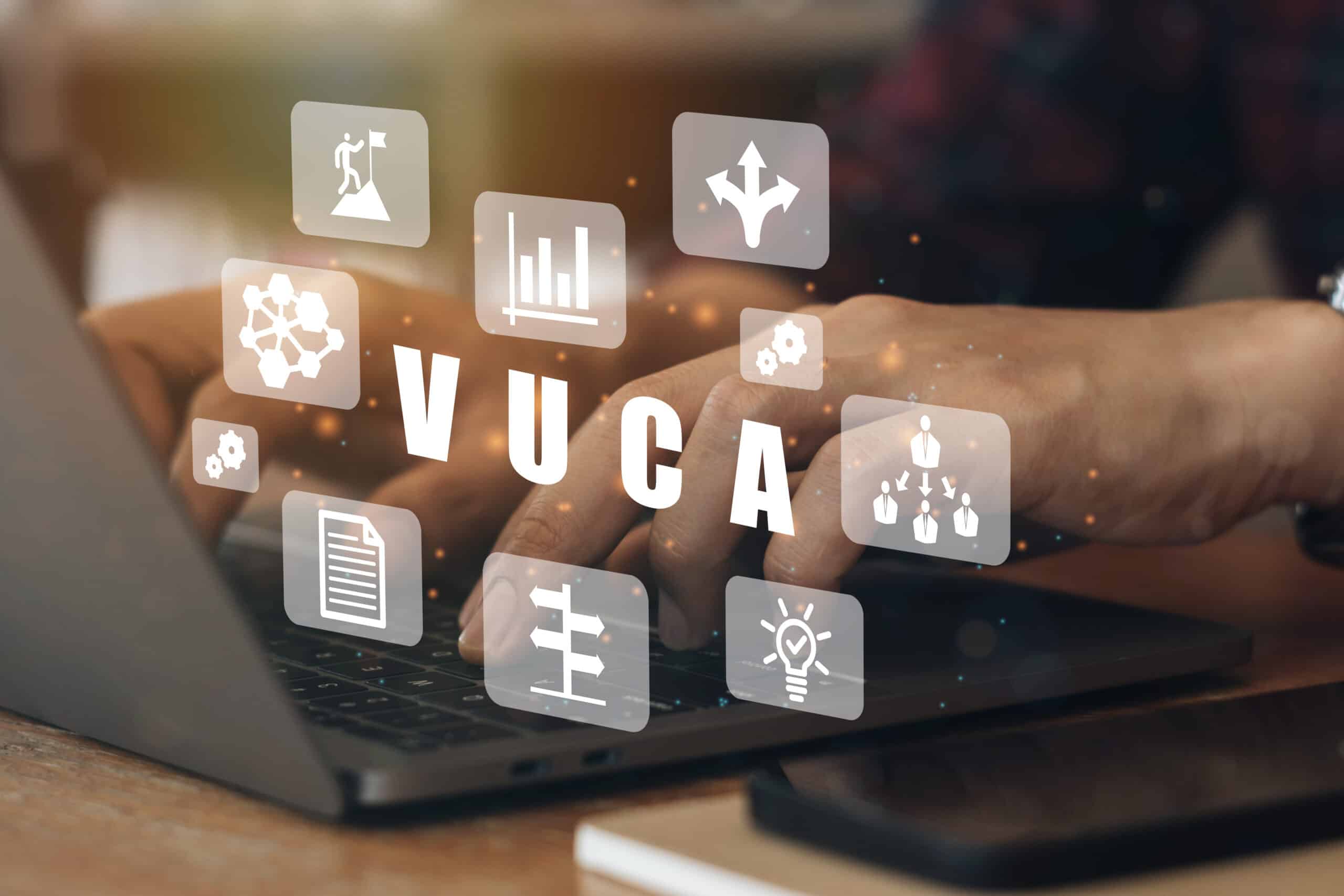 The notion of "VUCA" is gaining popularity as a term to cover the various dimensions of our 'uncontrollable' environment. VUCA is an acronym first used in 1987 and based on the leadership theories of Warren Bennis and Burt Nanus, that stands for volatility, uncertainty, complexity and ambiguity – qualities that make a situation or condition difficult to analyze, respond to or plan for.
In this article, we'll explore what VUCA means in more detail, and we'll look at how manufacturing can prepare to deal with it.
What is VUCA?
The business world has changed dramatically over the past few decades, and we now live in a connected society where change can be fast-paced, constant and unpredictable.
Rapid advances in technology created an environment where the internet, smartphones, and social media are ubiquitous, and global events such as the 2008 financial crisis, the COVID pandemic, and, most recently, conflict in Ukraine, have increased the sense of turbulence, danger and unpredictability.
A state of flux has replaced the sense of certainty, stability and familiarity that people were used to. This type of environment can be described using the "VUCA" acronym, which stands for "Volatile," "Uncertain," "Complex," and "Ambiguous."
Volatility refers to the nature of change, including the speed at which it happens. It creates sudden and profound instability within companies, creating uncertainty and anxiety.
Uncertainty is the consequence of an inability to predict behavior. There is uncertainty about the future; about demand and stock needs; about new competitors entering the market; about new government policies, etc. A lack of clarity muddles the picture and obstructs management's ability to understand and to value the threats and challenges facing them.
Complexity is created by the magnitude of the forces that confront companies. They get faced with cans of worms and apparent chaos that clouds their thinking. The challenge is to gain a sober perspective on the situation and not to confuse threats and opportunities as collectives.
Ambiguity is brought about by the haziness of one's reality; the potential for misinterpretation; the confusion of causes and effects. Diversity and global influences strengthen ambiguity, demanding a multi-visional approach to evaluate and to judge reality.
"VUCA conflates four distinct types of challenges that demand four distinct types of responses. That makes it difficult to know how to approach a challenging situation and easy to use VUCA as a crutch, a way to throw off the hard work of strategy and planning—after all, you can't prepare for a VUCA world, right?"  – Nate Bennett &  G. James Lemoine
Succeeding in the VUCA Age
Thriving in the VUCA world means adapting as new business contexts emerge. For manufacturers, it means:
creating an environment of openness that values discovery, diverse perspectives, and experimentation
detecting shifts in customer loyalty or opportunities enabled by new technology
unpacking business challenges to reveal the learning gaps for individuals, teams, and the organization's practices, processes, and systems
strengthening informed organizational decision making.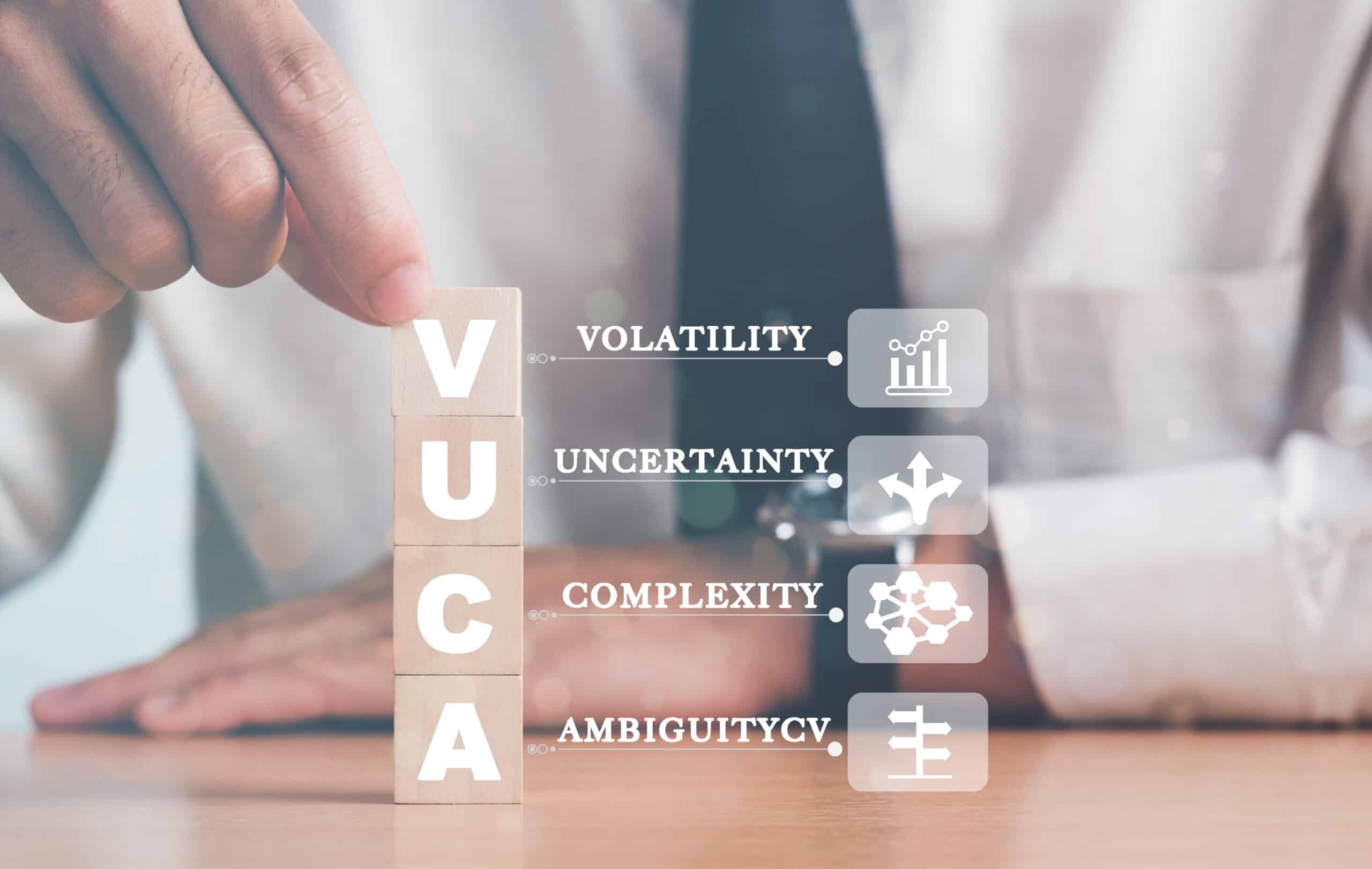 Implement an agile production system
We have to respond more quickly to requirements, develop things more creatively and serve our customers better. In VUCA times as we have now, companies need to adapt their manufacturing processes to maintain efficient operations and prepare for the future. Dynamic shop floor management for faster processes and the ability to react to unforeseen events become critical factors for successful manufacturing operations.
Lean manufacturing systems must be transformed into agile production systems. An agile production system allows manufacturers to define, build and deploy production processes in only a few minutes. We support you in making your existing production system measurable in order to analyze and optimize value streams. Whether your goal is to reduce manufacturing costs, increase delivery reliability, identify your current bottlenecks or improve your ability to respond quickly to customer inquiries – contact us.
Optimize Traceability
Building a resilient supply chain has become an important tool to better respond to disruption risks in this new VUCA reality in which companies operate. Traceability is the capacity to monitor and track the journey of products, from component origin and manufacturing to delivery at the consumer.
Being able to trace materials and products from end to end is also becoming crucial as manufacturers seek to reduce waste and optimize demand and suppy. Highly traceable digital supply chains not only help companies to understand and optimize the health of their supply chains; they also lead to more proactive planning and efficiencies over the long term, to anticipate growth factors or potential business continuity risks. 
Accelerate innovation
Manufacturing industry is now adopting new innovations and utilizing collaborative automation as solutions to address complex issues such as employee safety, social distancing regulations, and productivity requirements. No-code technology can help solve problems and produce innovations for the business in the best possible way, with the support of the best software development. This technology can enable anyone, even non-technical people, to build a functioning application or a platform without writing a single line of code.
For example, our no-Code platform, NC-Builder, makes software development more efficient and allows you to focus on the creation of features that support business processes and reduce the effort for side topics such as ongoing legacy code maintenance. bugs fixing, mastering best practices, etc.
With our no-code tools, you can design, build and deploy your solutions in days instead of months. There is no need to adapt to restrictive, standard software, you are able to build exactly what you want. You can deliver your new solution with the right architecture, a smooth technology stack, and the perfect tooling, without boring iterations and without spending too much time on coding. And in addition, you'll reduce the efforts to master and use the complex technology and have software projects delivered in scope, time, budget, and quality, no longer depending on individual employees, certain technologies, or external IT providers.
Check out our unique NC-Builder, designed to help you build applications faster, while putting in less effort and resources. NC-Builder applications are automatically secure, robust, scalable and perfectly suited for mission-critical business processes. Schedule a free discovery discussion today to learn more!