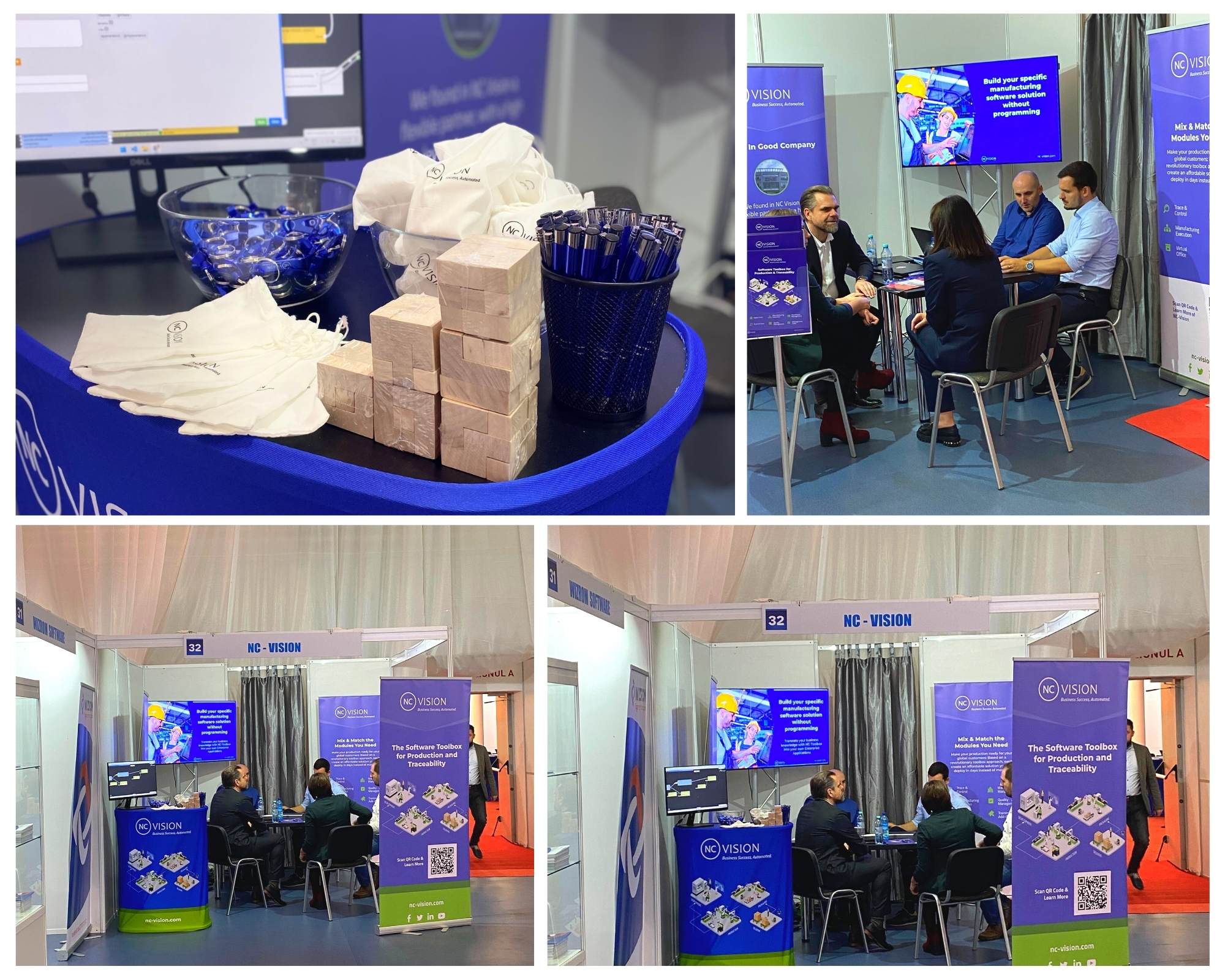 We were delighted to take part in the Industry Expo & B2B Meetings in Arad, an excellent event dedicated to industrial manufacturing professionals, buyers, suppliers and sub-suppliers.
We would like to take the opportunity to thank all our clients and business partners for visiting us at the show. We enjoyed many inspiring conversations and had many opportunities to showcase all our solutions.
The exhibition offered the great opportunity to present NC-Vision's revolutionary software toolbox for production and traceability. The visitors could test-drive our unique platform,  and compose their customized solution in minutes. Our 50+ aplications over everything from manufacturing execution to prodcution, warehouse, quality management and management:
Mirror your production processes in real-time, so you always know what's going
on

Manage your production from anywhere, anytime

Improve product traceability

Reduce your inventory levels and picking up times
Develop new  requirements 10 times faster: NC-Vision's flexible applications can be adapted to match your processes and requirements with easy configuration and integration – no need for expensive customizing that takes months.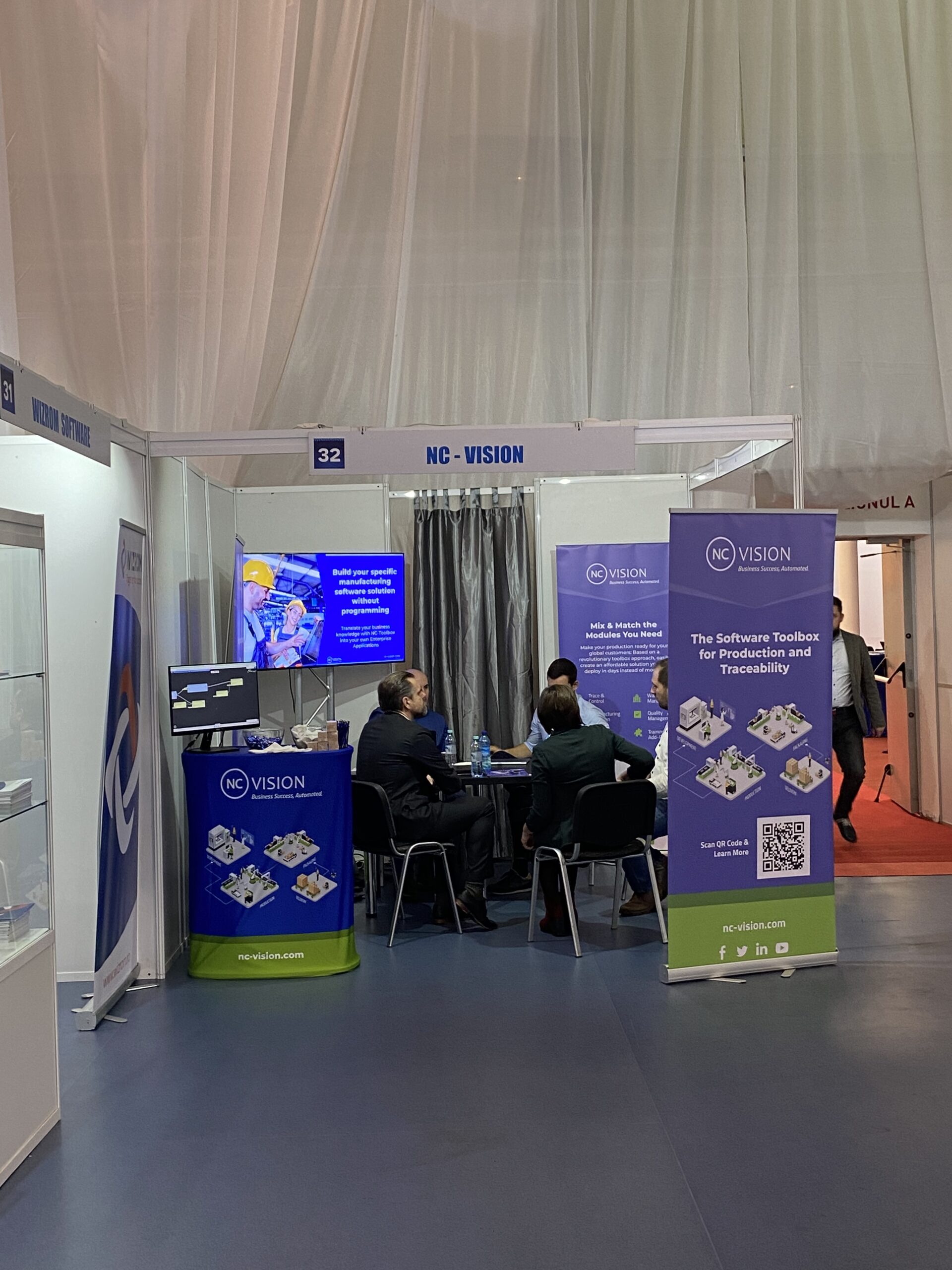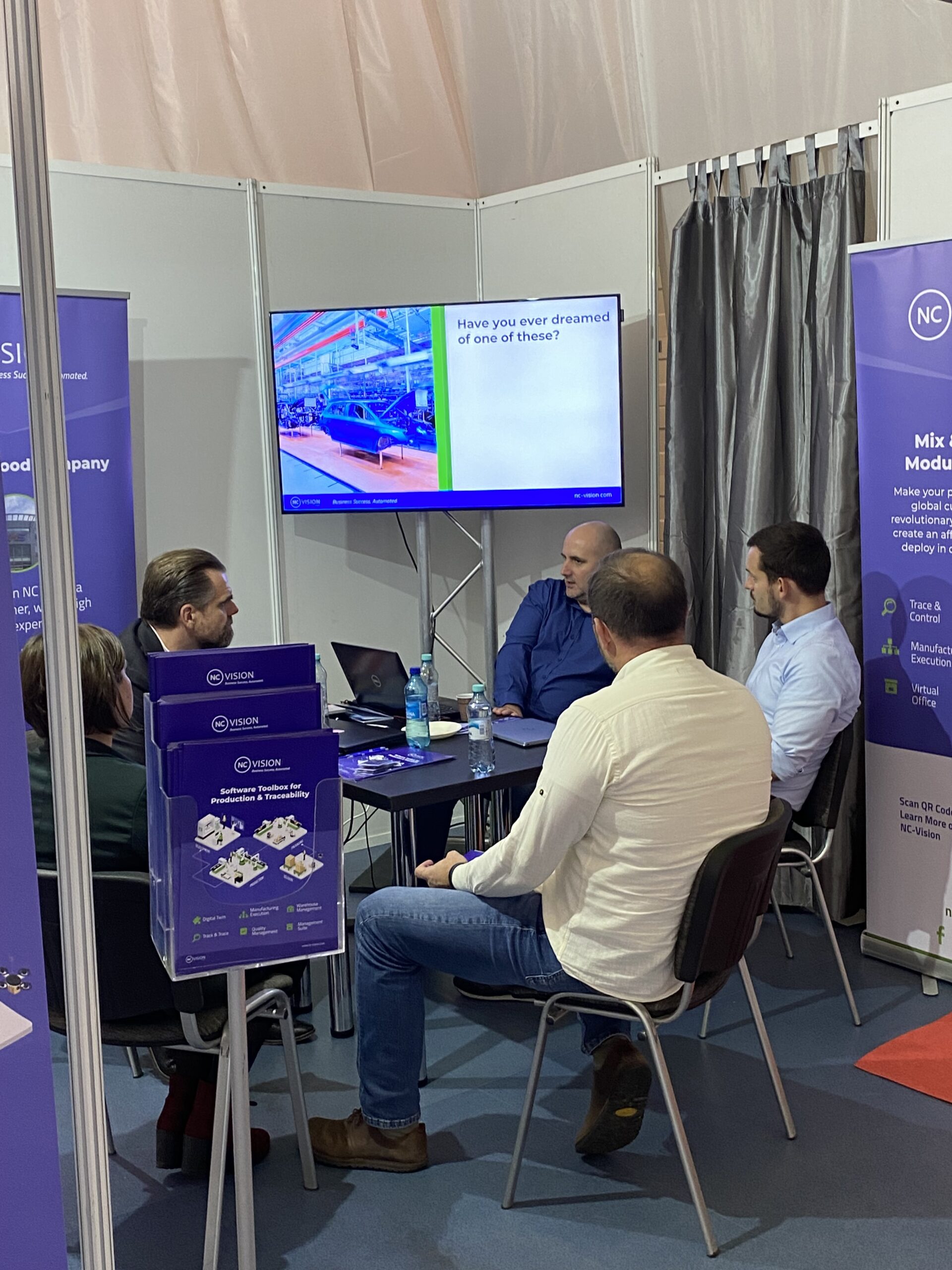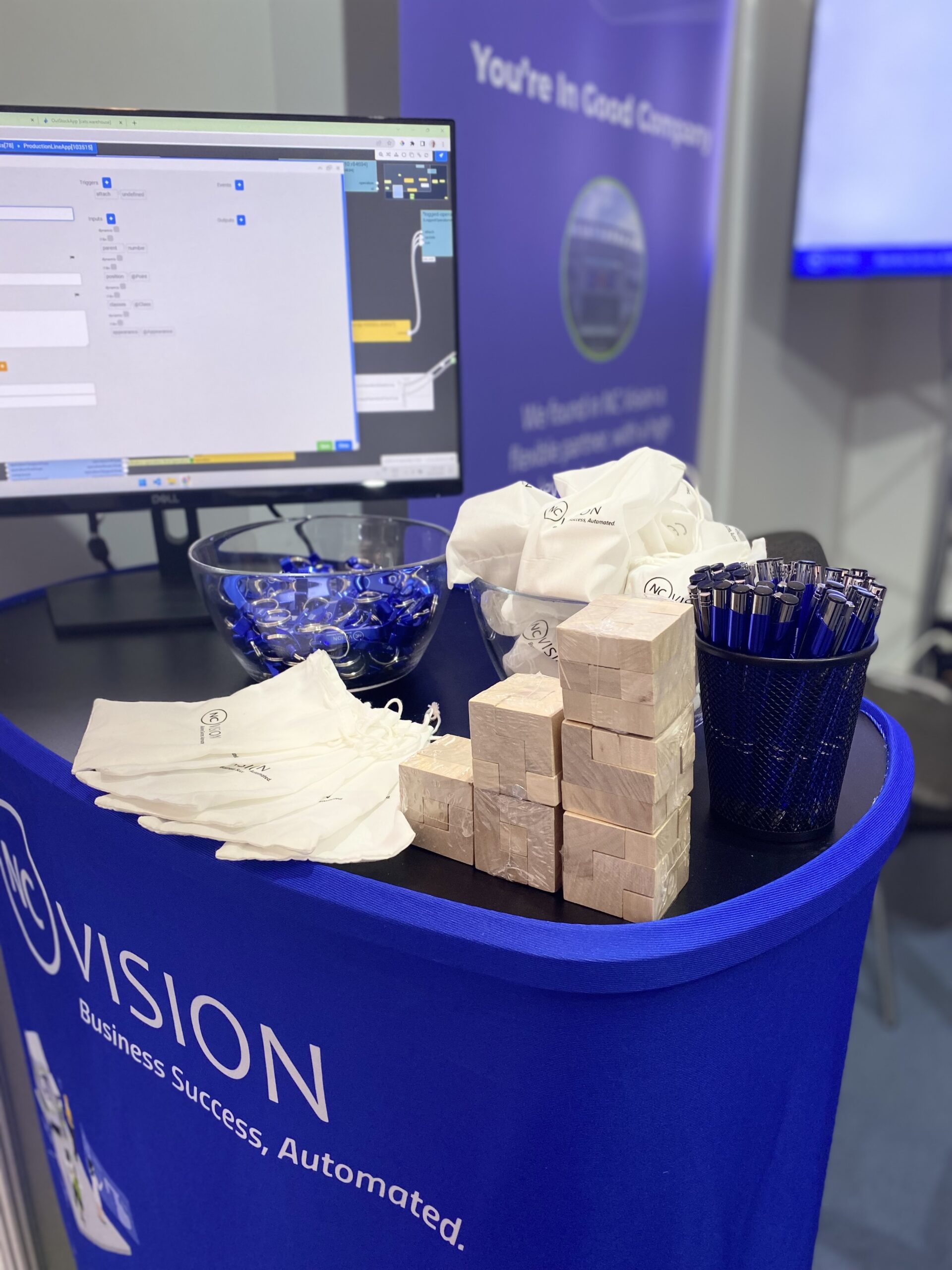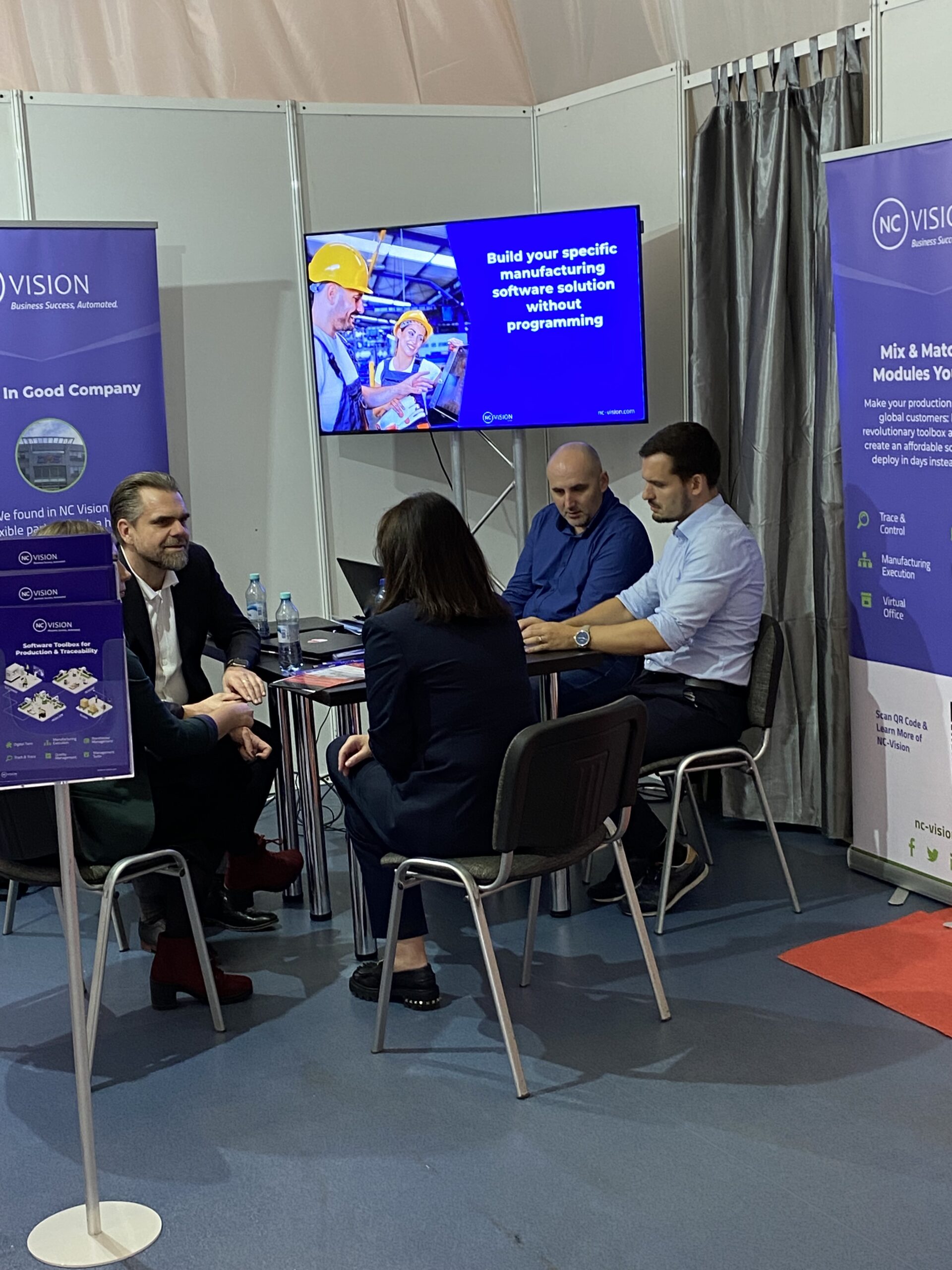 You couldn't make it to Industry Expo, but want to  find out more about our solutions? Get a quick glimpse here or , even better, schedule your free customized demo.