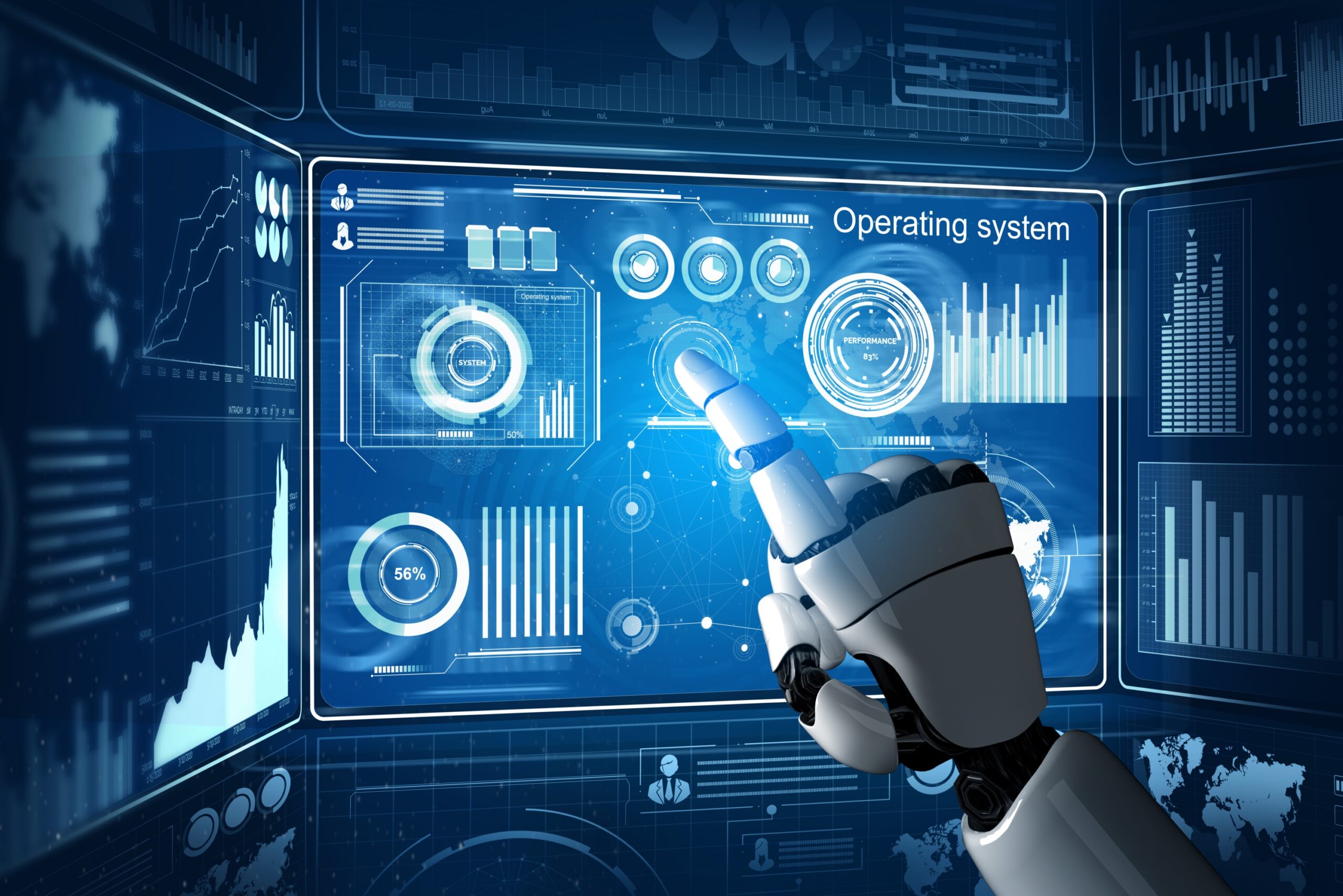 Industry 4.0 has enabled manufacturers to increase operational visibility, reduce costs, expedite production times, and deliver exceptional customer support.
It's now time toget reaady for Industry 5.0. Where the fourth industrial revolution focused on using technology to optimize the means of production, the fifth is all about connecting man and machine — that is, the collaboration between humans and smart systems.
Here's a collection of resources looking at the must-know trends that will shape manufacturing in 2023 and how companies can better prepare for the future. Learn how to solve business challenges with actionable insights.
Top Strategic Technology Trends for 2023
Every year, Gartner identifies technology trends that are critical to business. In 2023 they focus on three themes: optimize, scale and pioneer.
Cutting costs by optimizing IT, scaling networks to deliver business value and growth, and changing the direction of the business itself are among the top 10 technology trends Gartner predicts for 2023.
There is growing uncertainty on how to move past the most recent challenges resulting from supply chain issues, war in Ukraine and Eastern Europe, difficulty finding talent, and the evolving financial crisis. To overcome those, some businesses will cut costs, others will continue with existing expansion plans, and some will change the direction of their business strategy completely.
Deloitte: 2023 manufacturing industry outlook 
"Manufacturing has demonstrated continued strength in 2022, building on the momentum it gained emerging from the pandemic, and surpassing expectations from the prior two years. While overall demand and production capacity have hit recent highs, there are indications that the near-term outlook may not be as bright.
The industry is currently experiencing concerns related to inflation and economic uncertainty. In addition, manufacturers continue to grapple with talent challenges that may limit the industry's growth momentum. Moreover, supply chain issues including sourcing bottlenecks, global logistics backlogs, cost pressures, and cyberattacks will likely remain critical challenges in 2023. As leaders look beyond leading amid disruption and revamp their approach, our 2023 manufacturing industry outlook examines five important trends to consider for manufacturing playbooks in the year ahead."
The 5 Biggest Business Trends In 2023 Everyone Must Get Ready For Now
Bernard Marr is a world-renowned futurist, influencer and thought leader in the fields of business and technology, with a passion for using technology for the good of humanity. He is a best-selling author of 20 books, writes a regular column for Forbes and advises and coaches many of the world's best-known organisations.
In 2023, we see the continuation of innovations and developments in transformative technologies such as artificial intelligence (AI), the internet of things (IoT), virtual and augmented reality (VR/AR), cloud computing, blockchain, and super-fast network protocols like 5G. What's more, these transformational digital technologies do not exist in isolation from each other, and we will see the boundaries between them blurring. New solutions for augmented working, hybrid and remote working, business decision-making, and automation of manual, routine, and creative workloads combine these technologies in ways that enable them to enhance each other. This brings us closer than ever to the point where we are able to create "intelligent enterprises" where systems and processes support each other to complete menial and mundane tasks in the most efficient way possible.
How Smart Manufactures Will Weather The Storm In 2023
The manufacturing sector hasn't had an easy time lately. The supply chain disruptions and challenging labor market of recent years were joined by surging energy prices in 2022, further squeezing the profitability — and viability — of key industrial processes.
Many of the pieces to help firms adapt, survive, and even thrive in the future of manufacturing are already in place. Pandemic-era innovations were successfully operationalized by the manufacturing sector's leaders, widening the gap between those companies and their less successful peers. Looking ahead to 2023, we see further examples of manufacturers doubling down on existing technology initiatives to respond, adapt, and set themselves up to weather the storms coming over the horizon.
2022 Manufacturing Industry Outlook
 The manufacturing industry is building back fast, undeterred by significant labor and supply chain challenges. To maintain this momentum, manufacturers should navigate elevated risks while advancing sustainability priorities. Deloitte's  2022 outlook explores five manufacturing industry trends that can help organizations turn risks into advantages and capture growth. 
Top 10 Global Consumer Trends 2023
Everything you need to know about consumers. All in one report as well as the biggest trends in the year ahead. Mark your calendars for the release on 17 January.