A warehouse management system (WMS) is a type of software that is widely used in the manufacturing and retail industries. It helps manage daily warehouse operations because it tracks all materials and goods as they come in and go out of the warehouse. In basic terms, a WMS helps optimize all your warehouse processes.
It's extremely important not only because it tracks all of the materials in your warehouse, but it can also create systems to streamline how workers pick products and pack orders. It provides you with the ability to track merchandise entering the warehouse, being packed onto shelves and into various places, and when it leaves the warehouse for order fulfillment. Finding the right WMS for your business needs can be a difficult task, but knowing your options and knowing the difference between different types of WMS software can be a major deciding factor. We're here to help define warehouse management software and how to choose the best one. Read our blog post and find out 5 must-have WMS features.
A warehouse management system is used to manage the warehouse operations such as in and outgoing inventory, picking/packing/shipping, and organizing inventory replenishment. WMS software brings better visibility and organization to the entire warehouse operations.
From the truck to the distribution center to inventory on the shelf—a WMS is highly critical for any business to run its warehouse efficiently. Most importantly, a WMS ties together all aspects of the supply chain and depending on which method of WMS you use, you can completely streamline your entire process and consolidate it to one platform.
One of the key responsibilities of warehouse management systems is to keep track of the inventory inflows in the warehouse. It provides warehouse managers with unparalleled visibility into stock availability and replenishment requirements.
A WMS enables warehouse operators to monitor the demand and supply of their commodities to procure the products in the appropriate amount and at the proper time. Additionally, it is critical for warehouse space optimization. A WMS ensures that inventories are allocated evenly to guarantee efficient warehouse management.
Another critical function of WMS is to oversee the order processing inside the warehouse. A WMS helps fulfilling products accurately and ensure timely delivery of products. There is a minimal expense associated with incorrect stocking of orders and shipment to mismatched clients, hence reducing the overall cost of warehousing.
One of the biggest challenges faced by warehouse managers is the lack of visibility in real-time. In fact, over 71% of warehouse managers surveyed deemed poor and timely visibility of activities as one of the major factors in poor decision making.
Today's warehouses require continuous and real-time data input from multiple data points. This includes operational tasks, quality control, devices and robots, and software integrations such as ERPs, shipping management services and e-commerce platforms. This involves having up-to-date data on all orders, real-time inventory reconciliation, shipping status as well as a record of all activities completed with respect to a particular order.
Performance Analytics and Reporting
It's important to choose a WMS that offers reporting and analytics capabilities.  A business's strategic decision-making process is based on data-driven and executable insights. Business decisions are becoming increasingly reliant on analytics and performance metrics and thus a WMS in 2022 should provide real-time metrics on various fronts such as order lead times, picking efficiency, inventory levels, worker performance, fulfillment time, space utilization, and more.
A WMS provides extensive and accurate insights into warehouse activities, assists in efficiently tracking inventory in and out, and the warehouse management team can plan their future course of action successfully. Warehouse managers gain the leverage to significantly enhance the business by using the information obtained in real-time from the WMS.
No-Code based Customization
Simplicity in use is key in modern enterprise software. The same is true for warehouse management systems. Modern WMS' should be able to provide its customers the ability to make modifications to workflows, automatically assign tasks to different pickers and packers and create specialized rules for certain categories of orders/SKUs. Warehouse managers should be able to make the said changes and customize their processes in minutes, if not hours.
Similarly, most present-day WMS' should allow users to add new integrations to their existing workflows and make the data transfer between the services seamless. Gone are the days when the integrations would take days and months to be deployed and tested.
Struggling to always have accurate inventory across the whole warehouse? In a fast-paced world where businesses operate virtually 24/7, you need software solutions that will put you ahead of the game and keep you in control of your warehouse operations. Check out NC-Vision for Warehouse Management. Together with our solution consultants, discover which modules will help you most reach operational excelency – without breaking the bank.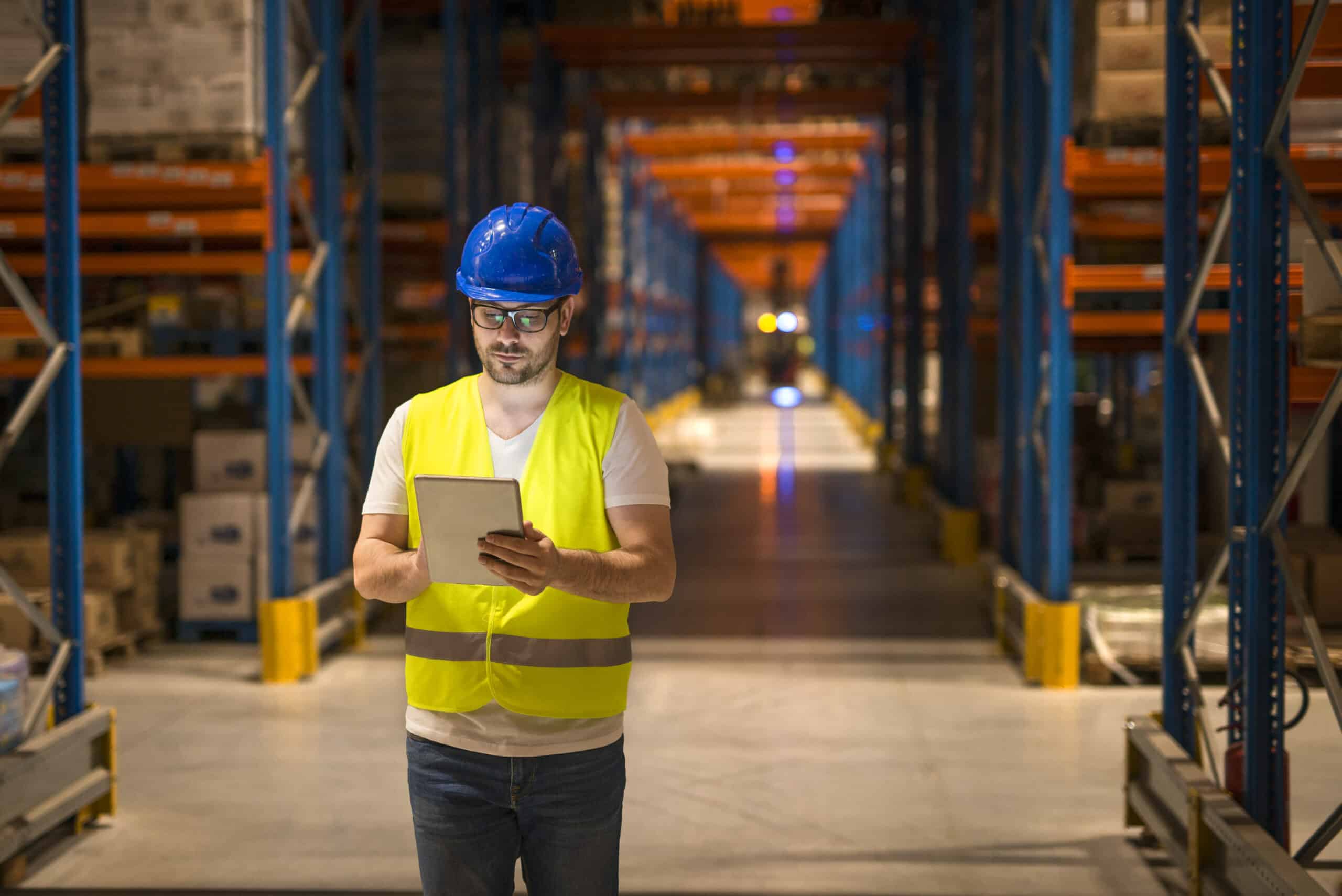 We found in NC Vision a flexible partner, with a high level of experience… In only six weeks the system was running, and all requested modifications were provided in the specified time. Now we are able to deliver in time and the right amounts of the raw materials to the assembly lines.