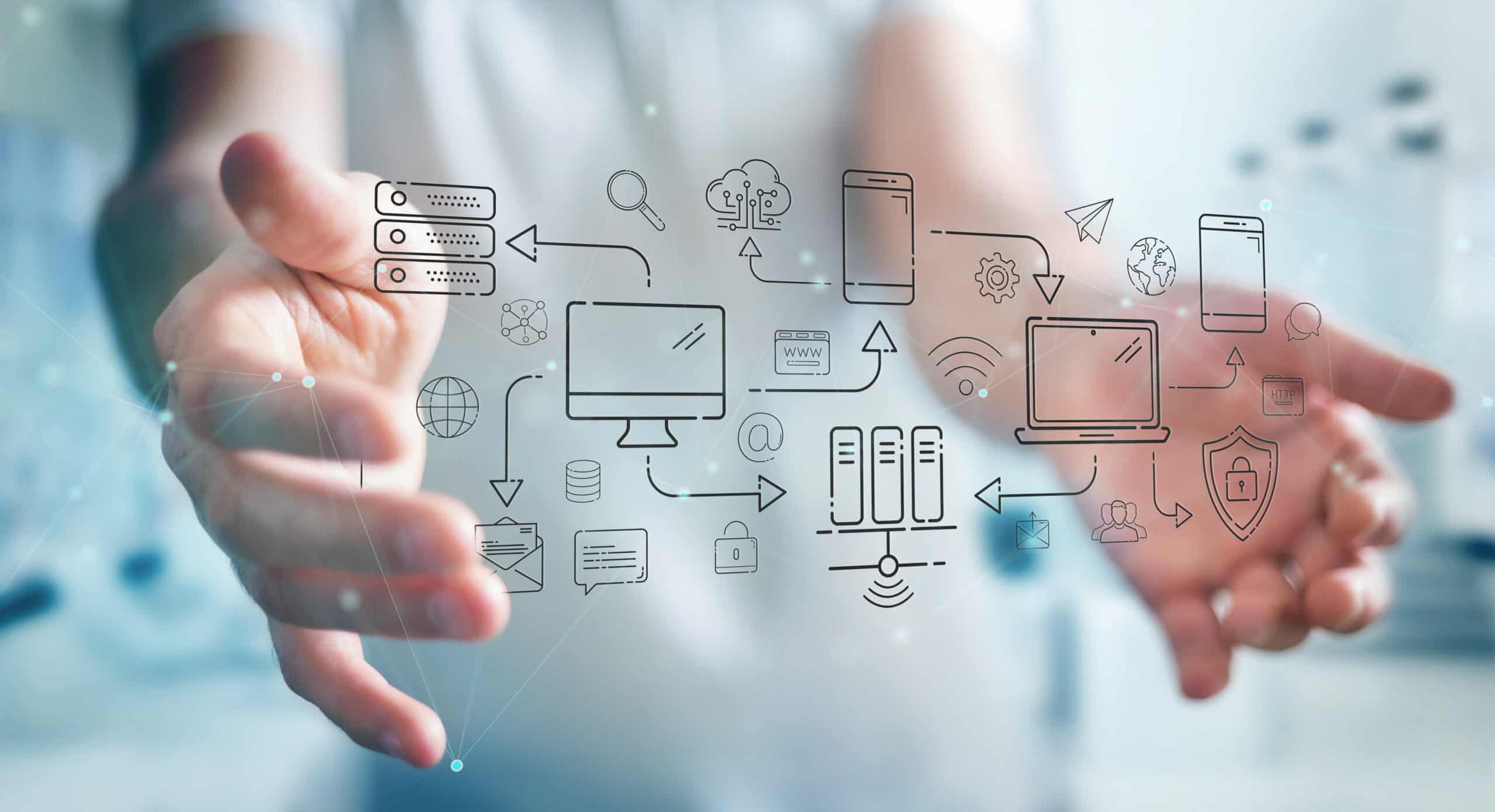 No-code tools are increasingly playing a crucial role in speeding up the delivery of applications and this new technology is only getting more and more popular. Gartner predicts that by 2023, over 50% of medium to large enterprises will have adopted a low-code or no-code as one of their strategic application platforms and that low-code will be responsible for more than 65% of application development activity by 2024.
In this blog post, we'll be discussing the basics of no-code and how no-code can help organizations improve production and traceability.
What is No-Code?

No-code development is a form of development in which the actual coding is cut out of the process. This technology can enable anyone, even non-technical people, to build a functioning application or a platform without writing a single line of code.

These tools usually have a user-friendly interface and drag-and-drop capabilities, which can help simplify and remove the coding process, allowing you to envision the implementation process and describe the overall business logic with ease.Users don't need any previous coding experience to build applications using no-code. No-code tools are also secure and ensure privacy to protect your data.
What are the benefits of no-code platforms in terms of business?
As an industry 4.0 project owner, you are under pressure to optimize production and traceability and build complex custom software faster, with higher quality and lower costs.
Understanding the benefits of no-code for enterprises has never been easier when you see the unquestionable advantages of this new technology. Time savings, cost savings, and an all-in-one approach are only a few examples of using no-code platforms.
Empower Citizen Developers
What would you say about enabling your employees to create their own tools without needing to constantly ask for help from your IT department? Well, that is exactly what no-cod platforms do. No-code is rising in popularity as it opens the door for citizen development from anyone within your organization.
When you choose a no-code platform, you can also allow your employees to build the applications that they need without resorting to shadow IT. A Gartner report has estimated that 30-40% of IT spending in large enterprises is shadow IT and this needs to be avoided to ensure that your company keeps running smoothly. 
Reduce the cost of development
Providing non-IT employees with the tools, support, and training to develop can offer a more cost-effective alternative than outsourcing:  conventional and DevOps approaches for developing custom software are expensive. Based on no-code platforms, you can free your experienced programmers from routine work to take on complex, unique issues and make their jobs more fulfilling. No need to recruit precious technical skills: you can now hire faster by recruiting from a wider talent pool of candidates to take on routine development work. 
Moreover, the nuances of front-end and back-end development are abstracted for no-code application development. The whole stack may be built by a single front-end or back-end developer. They will develop faster, and they don't have to write any code. No-code platforms provide a way for anybody to build a functional app, regardless of their level of development experience. They offer simple, visual interfaces, where icons that represent different chunks of code can be dragged and dropped in order to create a new application.
Accelerate innovation
No-code tools can help solve problems and produce innovations for the business in the best possible way, with the support of the best software development.  For example, our no-Code platform, NC-Builder, makes software development more efficient and allows you to focus on the creation of features that support business processes and reduce the effort for side topics such as ongoing legacy code maintenance. bugs fixing, mastering best practices, etc.
With no-code tools, you can design, build and deploy your solutions in days instead of months. There is no need to adapt to restrictive, standard software, you are able to build exactly what you want. You can deliver your new solution with the right architecture, a smooth technology stack, and the perfect tooling, without boring iterations and without spending too much time on coding. And in addition, you'll reduce the efforts to master and use the complex technology and have software projects delivered in scope, time, budget, and quality, no longer depending on  individual employees, certain technologies, or external IT providers.
Check out our unique NC-Builder, designed to help you build applications faster, while putting in less effort and resources. NC-Builder applications are automatically secure, robust, scalable and perfectly suited for mission-critical business processes. Schedule a free discovery discussion today to learn more!