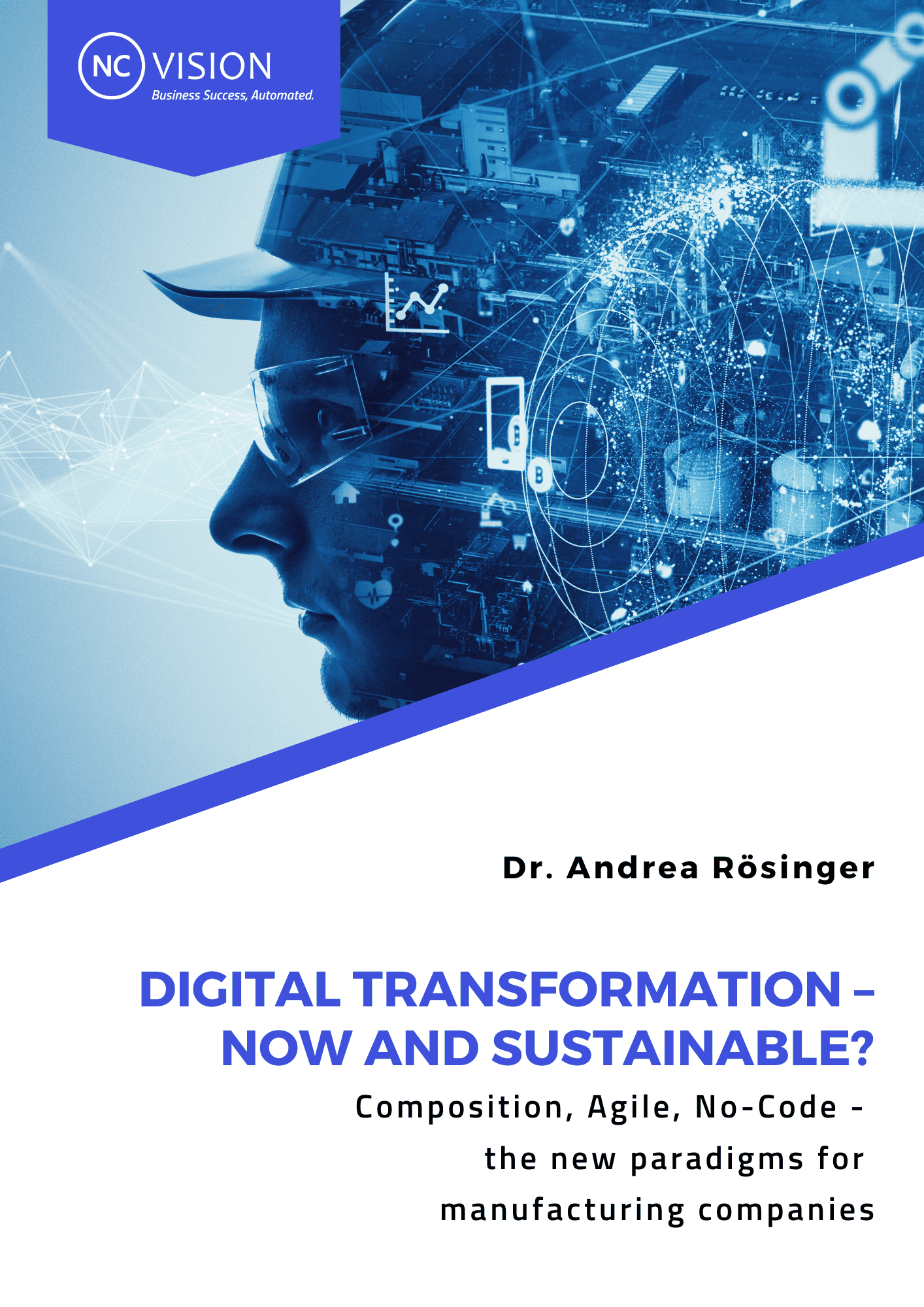 A fast-changing world is also forcing companies to adapt ever more quickly. This brings very special digitalization challenges.
Composability and no-code technologies enable companies not only to keep up with changes. They allow them to react quickly and proactively and even use changes as an opportunity and competitive advantage.
VUCA describes today's world as volatile, uncertain, complex and ambiguous – a major challenge for every company and especially for the IT systems used.
The solution is Composable Business, which regards change not as a risk, but as an opportunity. Properly implemented, it enables your company to take advantage of any change, even disruptive ones, to generate a competitive advantage. Download our whitepaper for free to learn more.
Dr. Rösinger's work is focused on shaping the value of digital transformation and/or technology-enabled innovation for new business models and corporate strategy. She has extensive experience in the IT and software industry and in managing business IT transformations in various leadership positions, including CEO at a global MES vendor and Executive Vice President at SAP SE, as well as in building global networks or ecosystems.
Find the way to agile and sustainable solution composition.
Download our whitepaper for free to learn more.