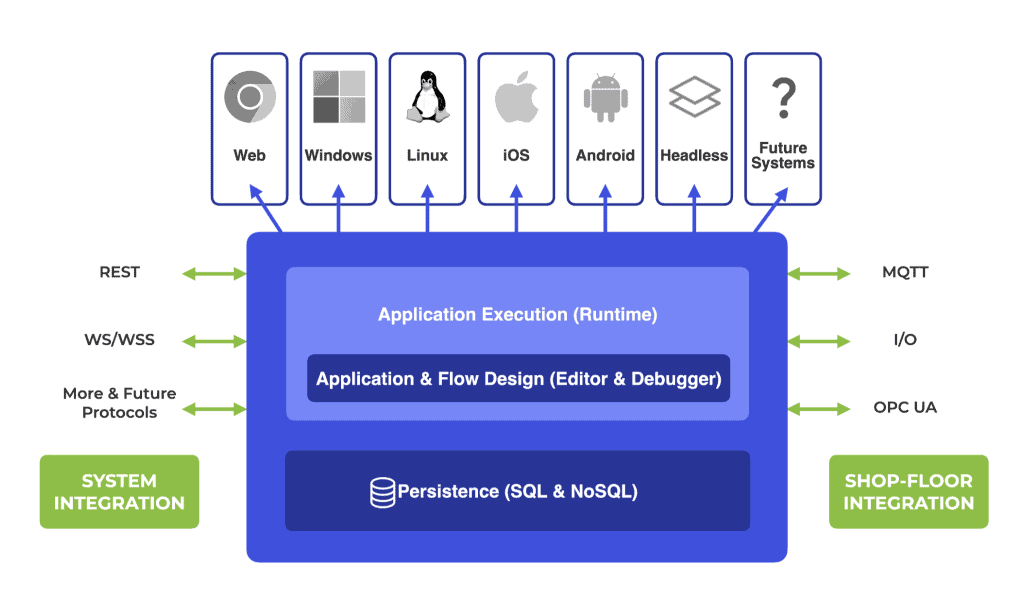 As the no-code movement continues gaining momentum, developers and entrepreneurs are increasingly turning to no-code platforms to create web and mobile applications quickly and easily. Meet NC-Builder: made for production, manufacturing, and beyond, our no-code platform empowers users to create tailored enterprise applications.
We are thrilled to announce the launch of V2 of our NC-Builder platform. With the launch of V2, NC-Vision is further advancing its mission to democratize software creation, allowing users of all skill levels to be successful in creating enterprise-level applications. The new version of NC-Builder comes with new features that make it easier and faster to create no-code applications: 
Advanced drag-and-drop interface for easy creation of complex applications

WYSIWYG UI Editor (What You See Is What You Get)

Cloud deployment and monitoring

Ability to create custom APIs for integration with third-party systems

Robust user management tools for easy user authentication and authorization

Real-time analytics to track usage and performance
"NC-Builder has been a game-changer for enterprise-level applications," said Oliver Ruzek, CEO & Co-Owner of NC-Vision. "We're thrilled to launch NC-Builder V2 and bring our powerful no-code tools to citizen developers. We are taking the platform to the next level, with even more features and flexibility and we are excited to be able to offer our clients a solution that helps them quickly create applications that make their production and manufacturing processes more efficient and cost-effective. We're confident that this new version will revolutionize the way developers create custom applications. We know the limitations of traditional code so we've designed NC-Builder V2 to be as easy to use and accessible as possible." 
What makes V2 unique is its full holistic no-code editor, which allows users to create enterprise-scale applications with full traceability, blockchain, AI support, and easy integration with existing systems. With the NC-Builder platform, users can reduce development time from months to days and leverage easy-to-use automation tools to streamline their production and manufacturing processes. In addition to optimal responsiveness to changes, the customer himself gains full ownership over his IT system and thus independence from the software manufacturer.
NC-Builder is an all-in-one platform, for all business applications, IIoT, process automation, and big data.  It is perfect for enterprise-grade applications and can help you solve the simplest to the most complex tasks – from front-end to back-end, from edge to cloud. Not only does NC-Builder provide identical functionalities and performance as traditional programming languages, but it also automatically compiles hard code for big data and real-time processing.   
The platform is powerful enough to build complex applications, yet simple enough to be used by non-programmers, making it possible for anyone to quickly and easily launch custom applications.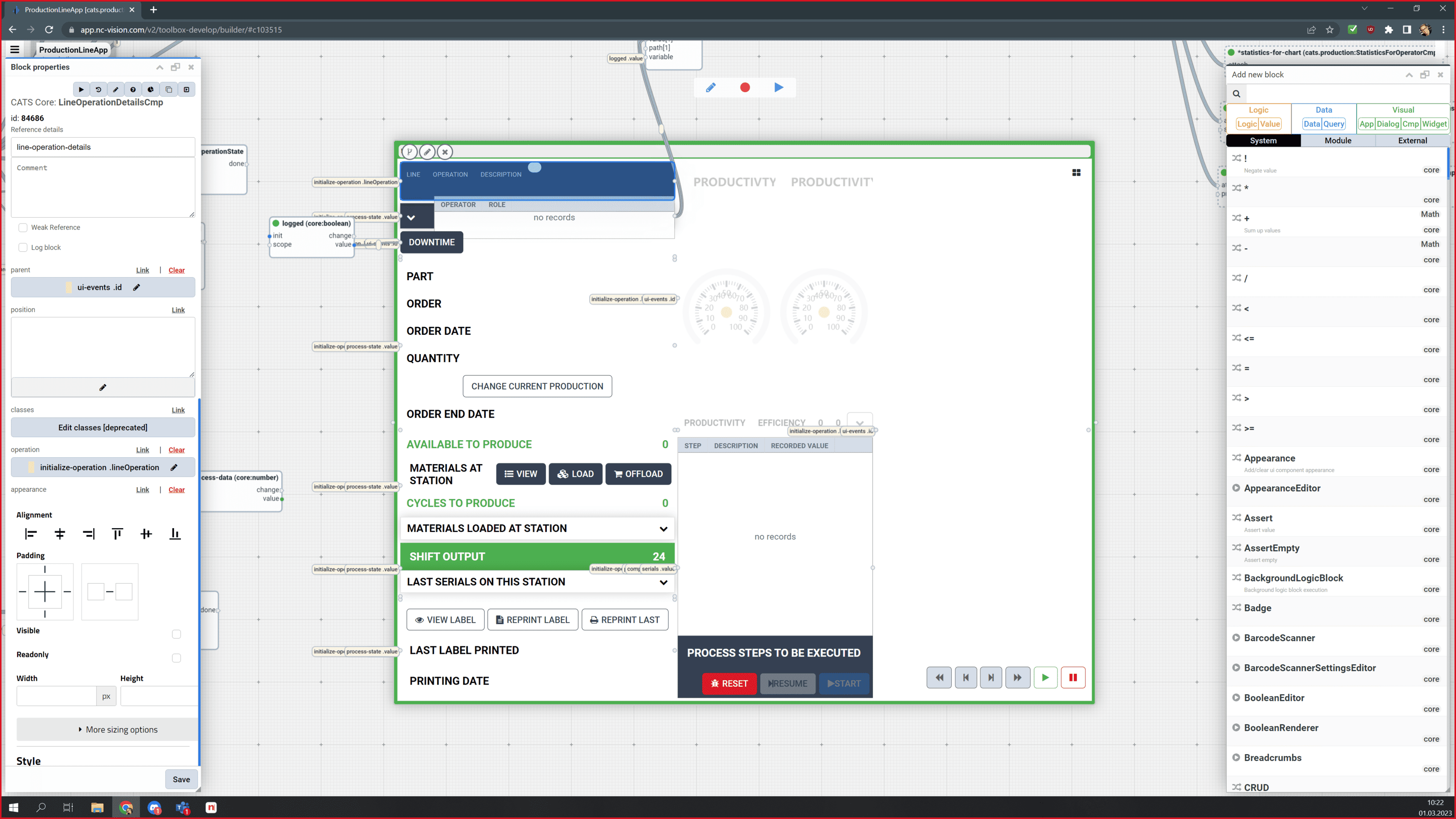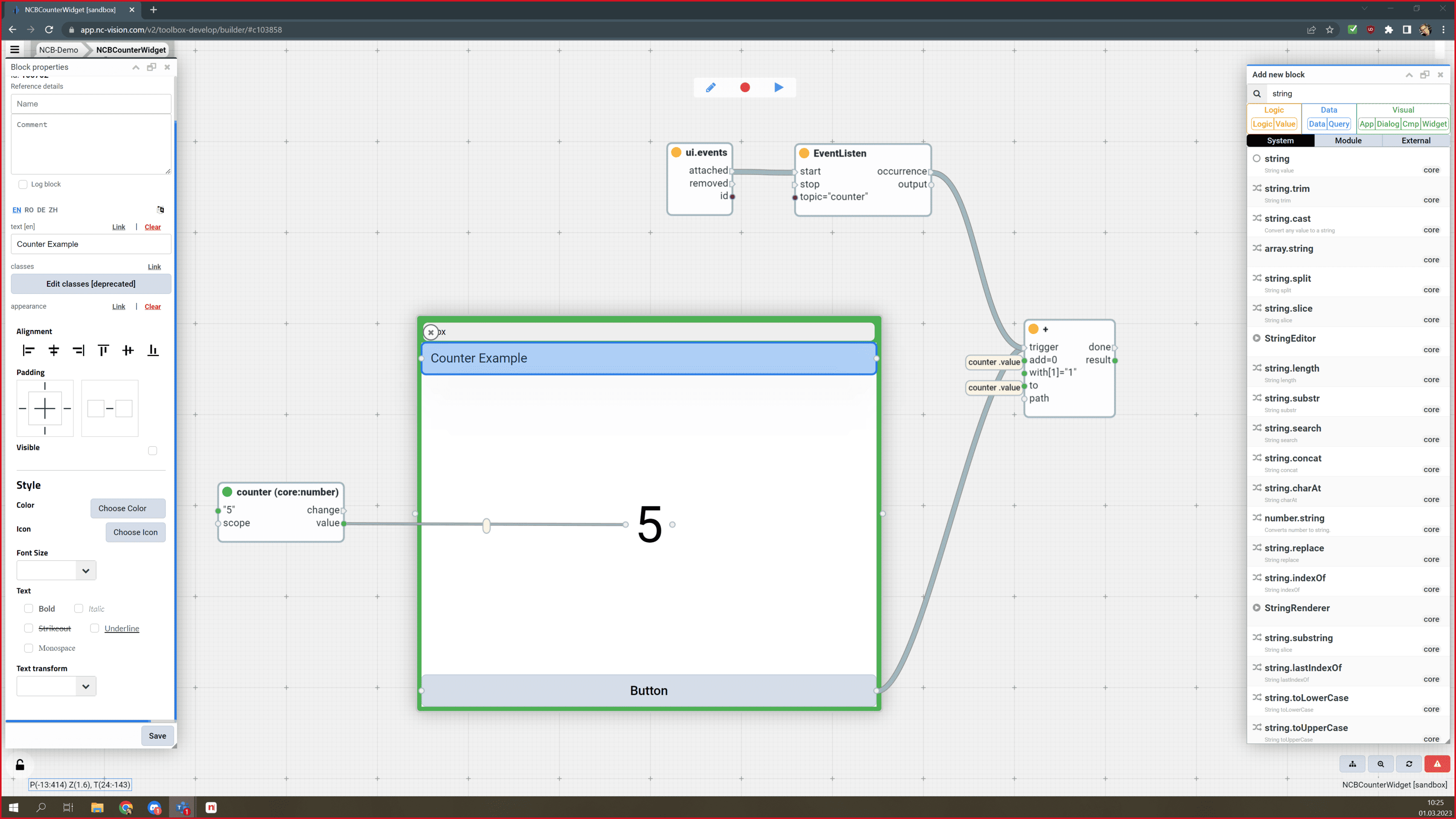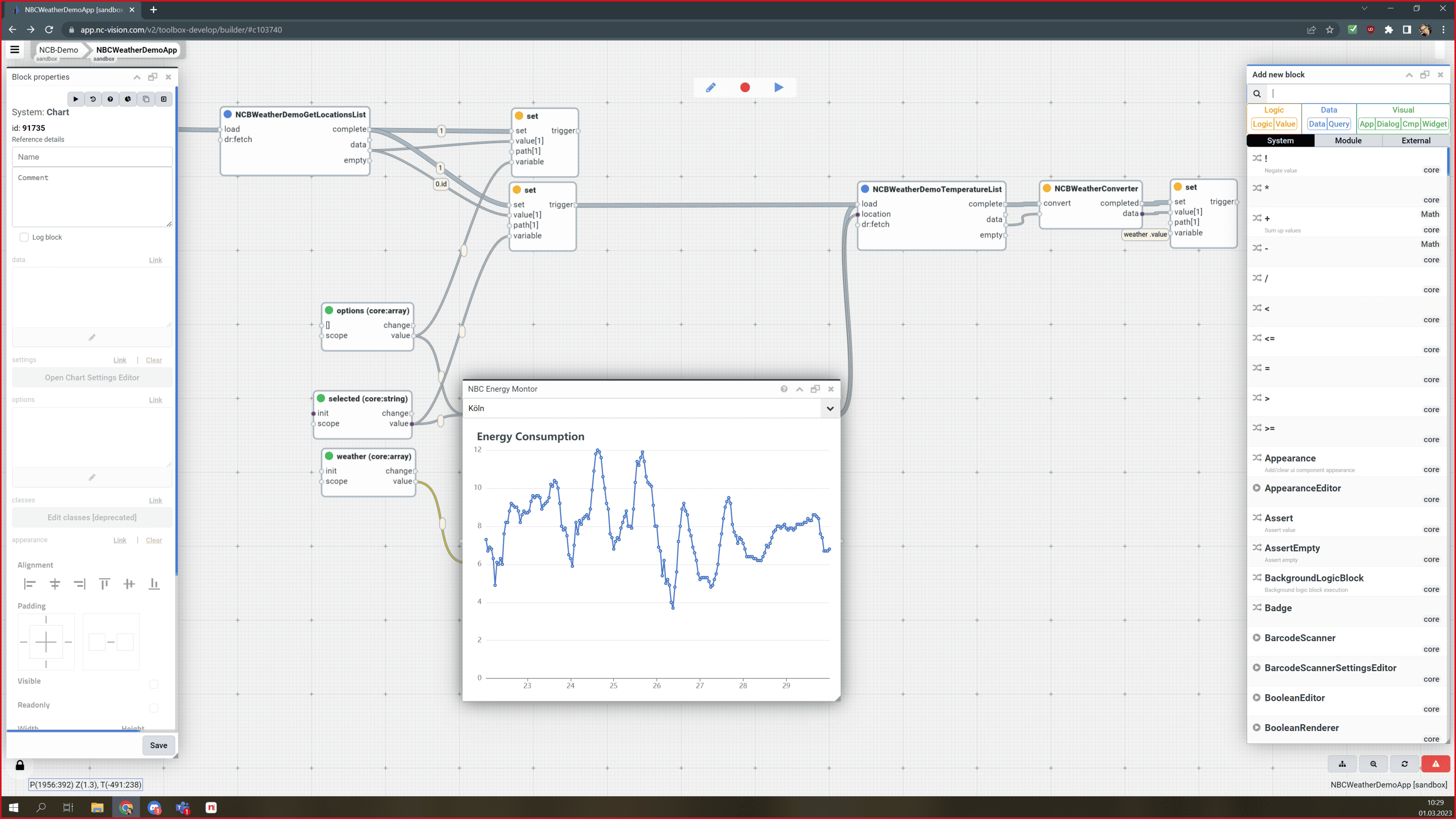 Made for production, manufacturing, and beyond:
If you would like to know more about how NC-Builder can streamline your business processes, reach out to us and our experts will advise you so that you can boost your company.  Discover our intuitive and powerful set of tools that let you build enterprise applications quickly and easily, without any coding knowledge.
NC-Vision supports organizations with its revolutionary toolbox for production and traceability. Our NoCode approach lets you mix and match exactly the modules you need, from supporting your production line to warehouse management, quality or traceability – whatever you or your clients require. You can configure and adapt all modules to your specific needs and processes, without a single line of code.