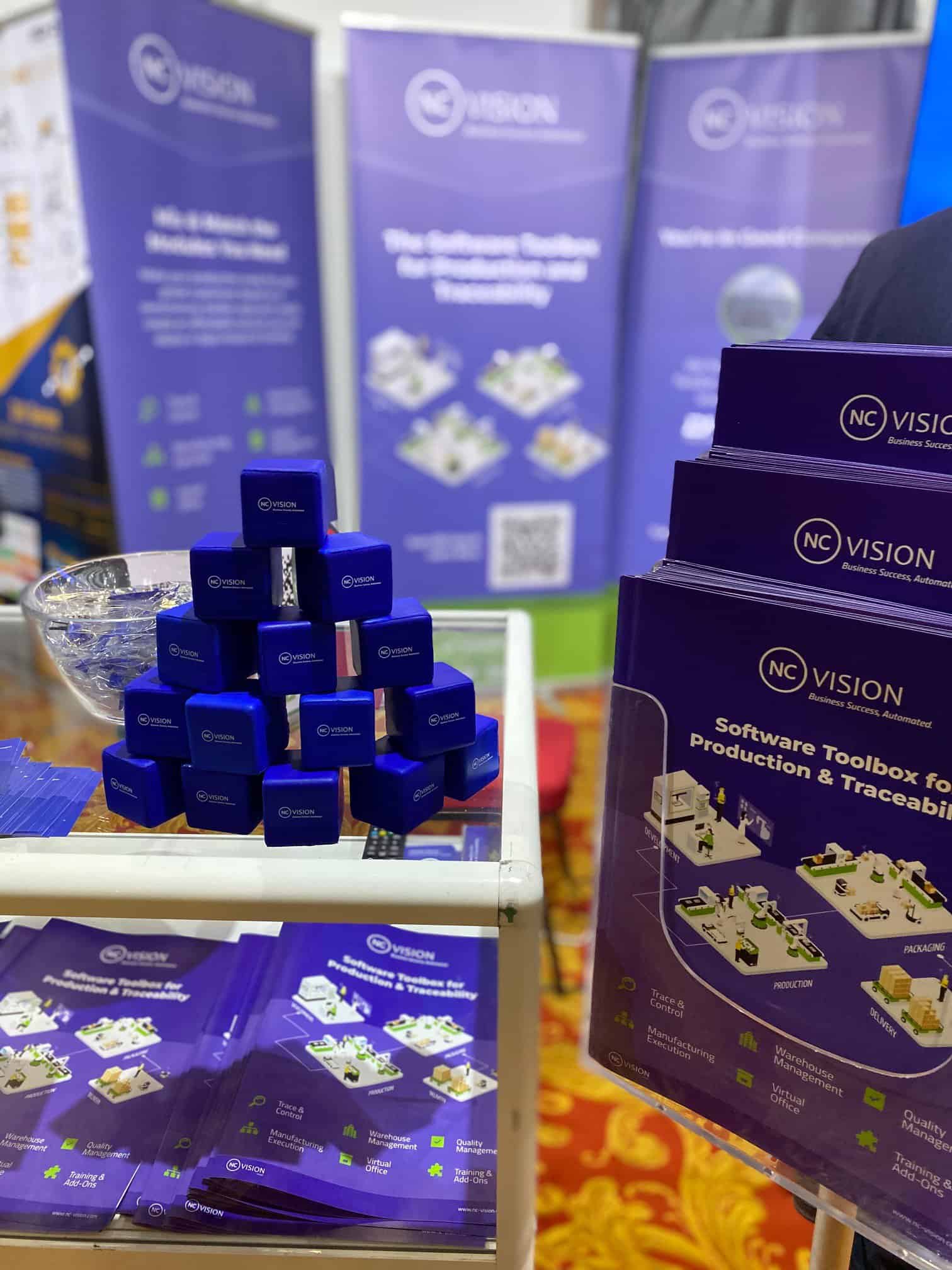 We were delighted to take part in the Automotive Expo & B2B Meetings, the leading B2B Automotive Trade Fair in Romania, dedicated to automotive manufacturing professionals, buyers, suppliers and sub-suppliers.
Automotive Expo & B2B Meetings was 

held in Sibiu on Thursday, May 26, 2022. We would like to take the opportunity to thank all our clients and business partners for visiting our stand. We are very excited about the large number of visitors at our booth.
Our colleagues, Catalin Stana -Business Development Manager and Valentin Puiu – Head of Production & Traceability welcomed you at Automotive Expo Sibiu.  The exhibition offered the great opportunity to present NC-Vision's revolutionary software toolbox for production and traceability. Based on a revolutionary toolbox approach, mix and match just the modules you need for an affordable solution you can deploy in days instead of months. Our modules cover everything from manufacturing execution to warehouse, quality management and human resources:
Manage your production from anywhere, anytime

Improve product traceability

Reduce your inventory levels and picking up times
NC-Vision's flexible modules can be adapted to match your processes and requirements with easy configuration and integration – no need for expensive customizing that takes months.
You couldn't make it to Sibiu, but want to  find out more about our solutions? Get a quick glimpse here or , even better, schedule your free discovery session.