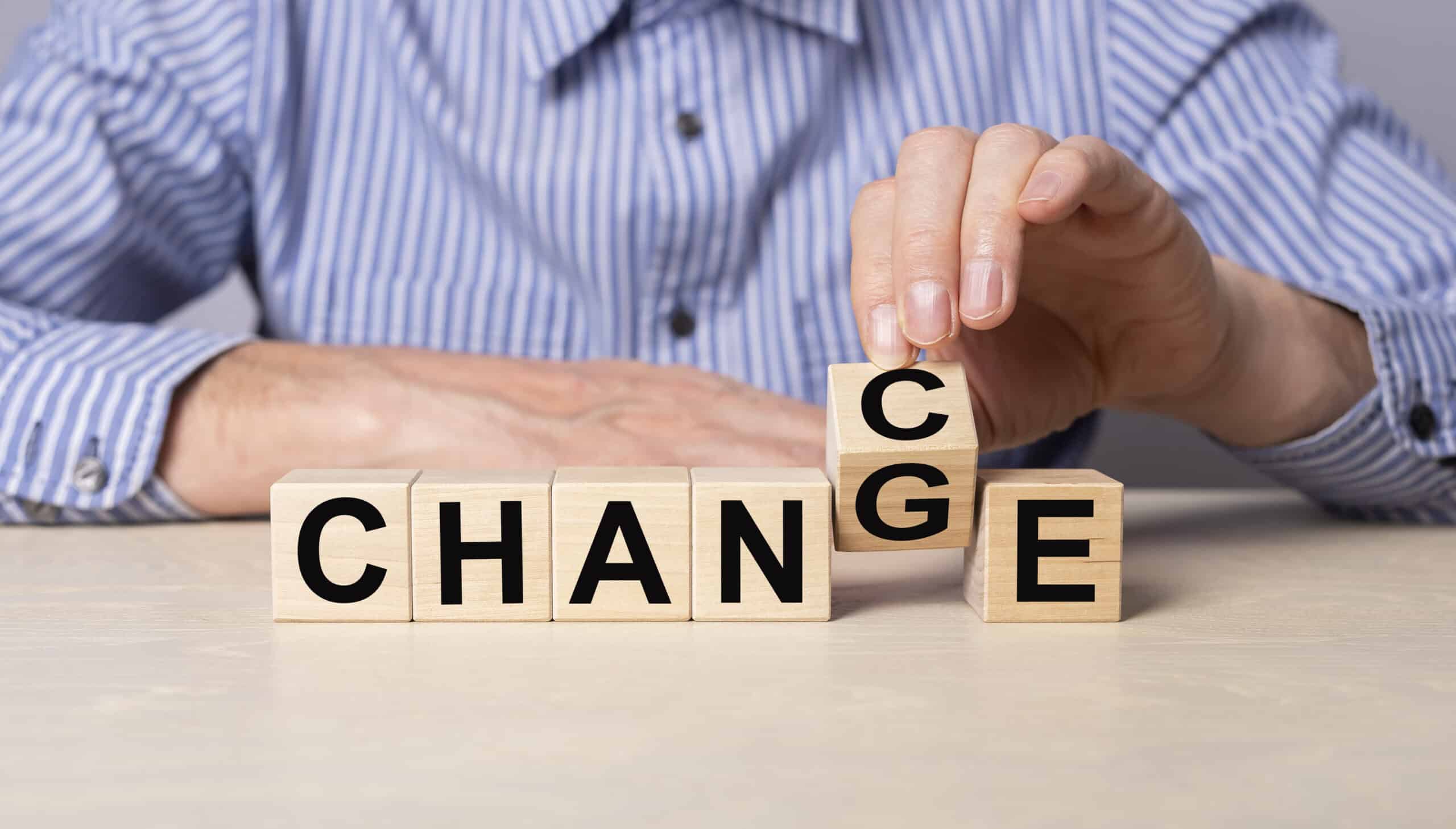 Today change is normal and manufacturing is definitely amongst the businesses most susceptible to change. In competitive environment of today, many manufacturing industries are implementing LEAN, AGILE, MRPII, JIT, CIM, FMS, KANBAN, TQM and other techniques to improve business competitiveness by increasing customer satisfaction, cash flow and productivity. There are many facets to manufacturers' work, and many variables associated with their operations. Moreover, new innovations appear constantly, and there are external events such as the Corona pandemic and the war that accelerate new methods across the industry.
Change management consists of any measure a business puts in place to facilitate change. This could involve using a strategy for identifying potential threats/opportunities. It could also include the restructuring they complete to make an adjustment period less severe.
How the industry deals with the change can mean the difference between success & failure. There should be at least one person of authority responsible to oversee change management commitments, and this person will drive the necessary actions. The overall improvement depends upon the implementation of a prioritized change programme, focusing the efforts on change projects, and measuring results regularly to determine the extent to which success has been achieved. When companies are  prepared for all the different types of change, they have a foundation that puts them in good stead during turbulent times.   
Successful Management of Change
While the theoretical benefits are enormous, very few implementations achieve their potential because they fail to manage the changed process. How the industry deals with the change can mean the difference between success and failure. Successful management of change requires a clear understanding of the factors involved and effective planning to control the levers of change. 
To be effective in a world class environment, managers must develop an understanding of the change process, and must master the skills involved in introducing and implementing change. Such skills must be developed in anticipating the need for change, rather than simply reacting to changes others are making. They should also be able to focus on preparing the organization for change. Significant efforts must be made to develop new approaches to managing the organization while it undergoes major change processes. Finally, new orientations to stabilizing the organization after a change, while simultaneously making it ready for the next generation of changes, must be developed. 
Most change efforts don't go so well, as change initiatives begin with great enthusiasm and support from upper management, but often die out long before the goal is reached. A common mistake often made when managing change is to assume that there is sufficient commitment. In reality, the commitment is actually far too weak to withstand the challenges of change. Another mistake is failing to measure and report back tangible preliminary results and benefits of change while change is still underway. The goal should be to align an organization with the change efforts, maintain commitment, overcome the inevitable resistance and practical hurdles, keep implementation on track, and reach the point where the change itself becomes the norm and its benefits are tangible.  
Changing the way your business works has always come with challenges. Whether the change centers around personnel, equipment, or processes, it's something that requires vision and planning. You need to know what you're looking to achieve, and how you're going to get there.
The most important thing you can do is take everyone along for the journey, since dealing with resistance can be a drain on time and energy. Moreover, if the new process fails there can be financial repercussions too.
On the other hand if everyone's pulling in the same direction, it's far more likely that any changes will be successful and having universal acceptance can be extremely rewarding.
It's human nature to resist change, either for reasons that have to do with sticking to a comfort zone they're used to or with perceiving it as a risk or simply by not understanding the need for change.
The reasons for fear of change are often quite rational. After all, we are innately cautious in the face of the unknown. Your employees may also be afraid that new technologies will make their jobs redundant.
It's therefore crucial to communicate with your workforce before, during and after the implementation of change, and share your vision across the entire business, and actively encourage an openness to flexibility. Share your plans with workers from an early stage and show them how the new methods will improve efficiency. This could include a demonstration if the change involves using a new system, for example. Let them know what might be expected of them and when, but also highlight the benefits of the new approach. Be sure they're aware of the level of importance the company places on these changes.
How to bring about change management in manufacturing
For change to take place with minimal disruption, it's important that all employees are equipped appropriately. This includes providing the relevant training on new systems, tools, or protocols that might be coming into effect, says Klaus Heller – CEO & Co-Founder NC-Vision.

Documentation and change management go hand in hand. Use NC-Vision for Change Management solution to streamline and expedite the entire process for everyone on your team, whether they're proposing change or deliberating on approvals. Automatically communicate changes to the right people involved: using a digital system serves to make future changes smoother, acting as a mechanism that can actually be used as part of the change management process.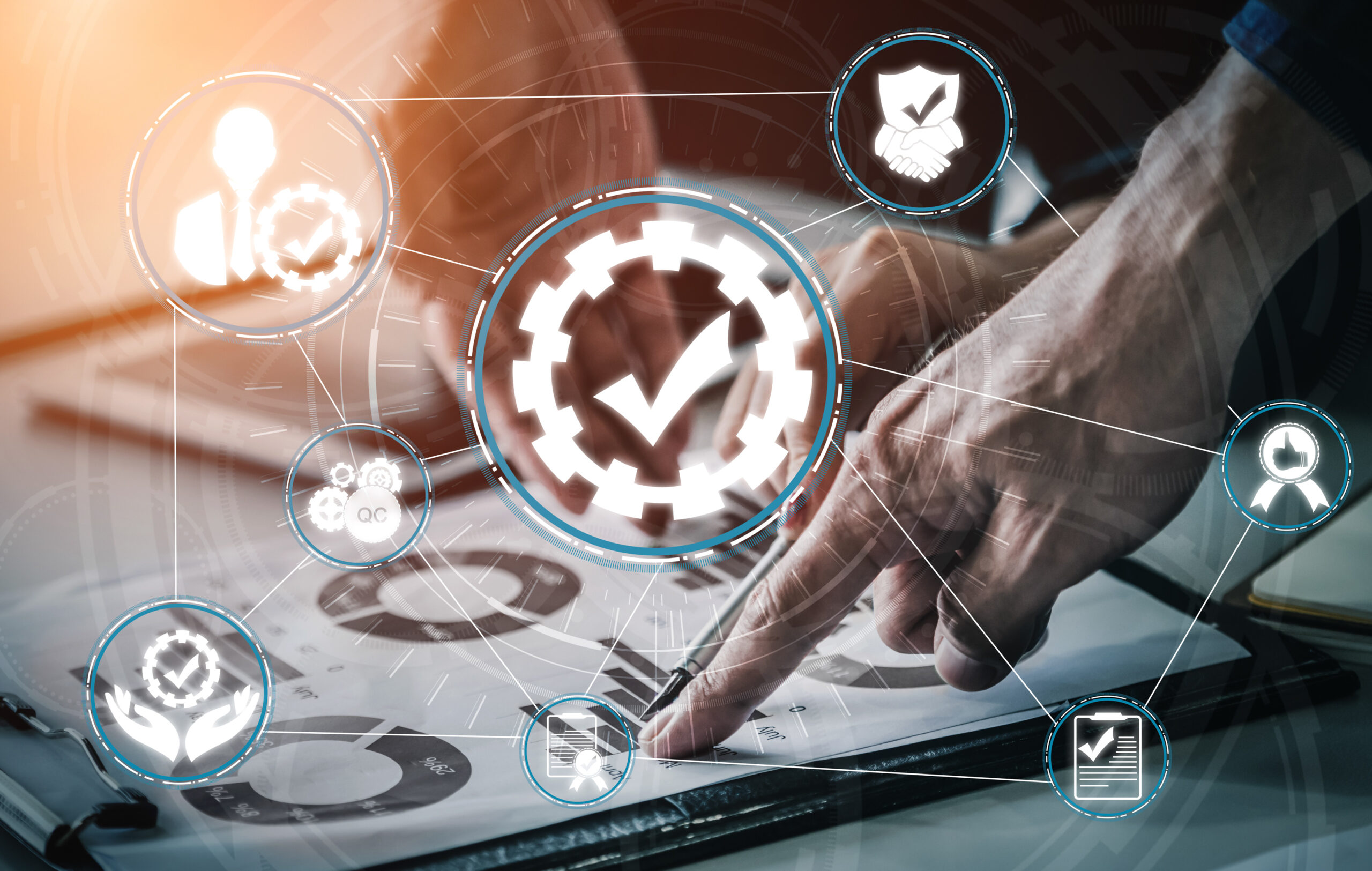 Manufacturers that use software solutions for their industry-specific tasks are not just increasing overall efficiency, but they're also improving the  consistency of their supply chain. This will help their business become more resilient when sudden/unplanned changes occur, as some solutions enable a degree of automation, so that changes can be implemented immediately, with less effort and fewer errors.
NC-Vision for Change Management
If you're looking to establish a culture that embraces change, and you want to implement a more effective change management strategy, then take a closer look at NC-Vision for Change Management. Our solution was designed with manufacturers in mind. It empowers manufacturing  businesses to conquer the challenges of change management, improving process and overall communication. perform optimally, and to get the most out of their resources.  
Reporting capabilities allow reviewing previous change efforts, the areas in which issues were identified and lessons learned. They enable powerful business decisions and improve the probability of success of the change efforts, as the insights gained highlight the need for changes that would have otherwise gone unnoticed. Schedule a free strategy discussion today to learn more!